Easy Ways to Save Money on the Party
We all know that Christmas is that dreaded time of the year when everyone is rushing around last minute shopping and desperately looking to find the perfect venue for their office Christmas party. But do not fret! Here are some easy ways to save money on your office Christmas party.
---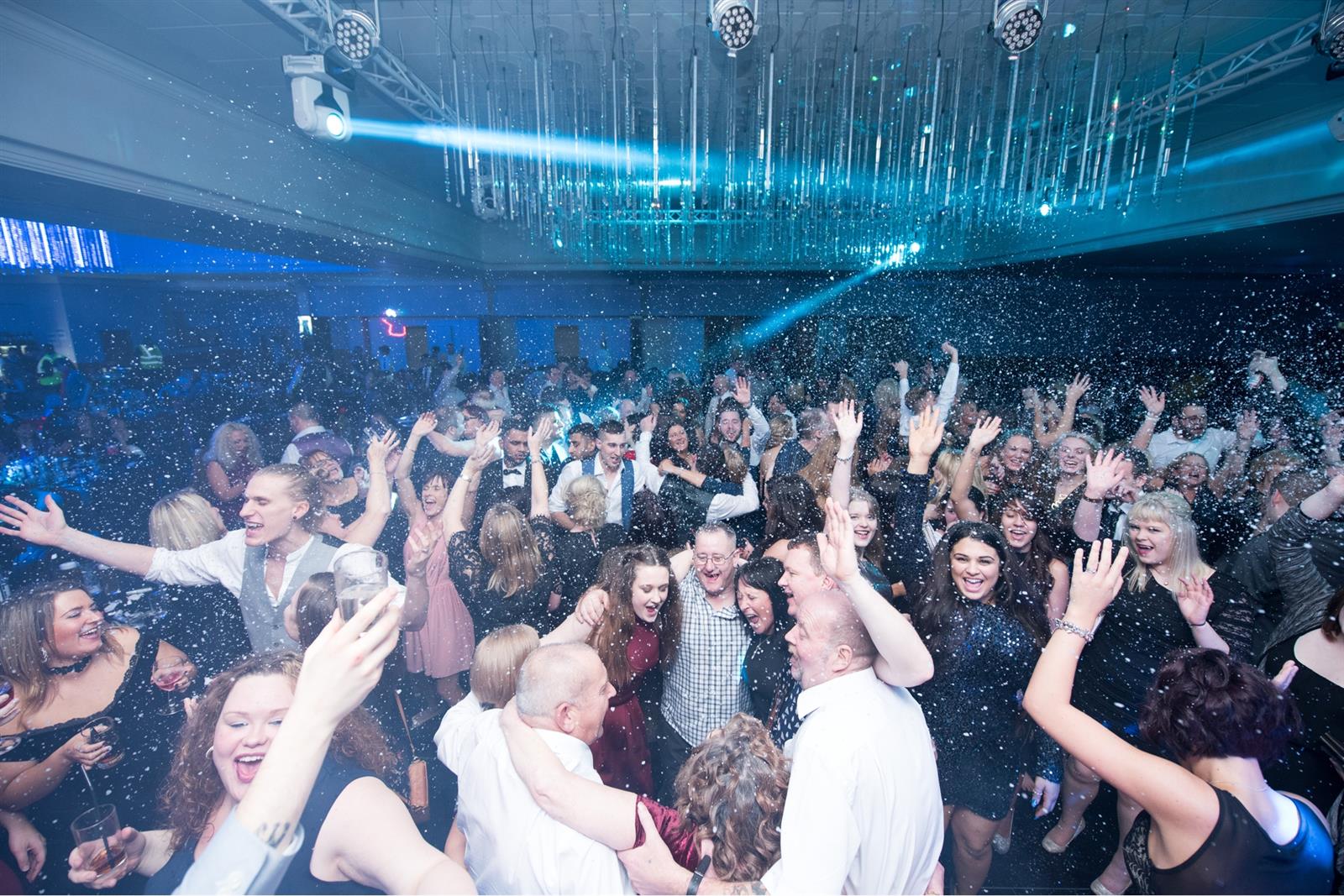 ---
Shared Christmas Parties
The easiest way to save tons of money on a Christmas office party, is to opt for a shared Christmas party, like the ones we offer in Wolverhampton, Birmingham and Leicester. With these shared parties, you simply choose a date, venue and number of delegates, and we organise the rest for you. It is a simple, quick and stress-free process, which can save you a fortune in the long run. As winners of the UK's Best Christmas Party package, our variety of entertainment is guaranteed to delivery an unforgettable atmosphere.
Simple but Effective
For any Christmas party to be successful, a good turnout is essential. To ensure that this is achieved, inviting your guests to your event is important. Christmas is usually that time of year where everyone wants to add a bit of sparkle, but that can sometimes come with a hefty price tag. An easy way to save a little bit of extra cash is to tone down those invitations – after all, it's the party that needs to impress your guests! Invitations are there merely to provide the date, time and location of your party, so making them look fancy is not the top priority (especially if you are looking to save money.) A simple way of inviting your guests to your party is by sending emails to them. It is quick, easy, and not forgetting to mention, it's free!
Bar Prices that Won't Bankrupt You
In order to ensure guaranteed Christmas cheer and keep spirits elevated, alcoholic and non-alcoholic beverages are a no brainer. There are many ways to keep yours guests and your wallets happy. The most obvious option is to make your guests pay for their own drinks, however if you are feeling especially generous during this magical time of the year, try and look for a venue that offers a great selection of drinks at a price that won't burn a huge hole in your budget.
Finger Food
Food is ultimately the thing that keeps everyone going during the office Christmas party (apart from the alcohol!) As a result, your guests won't appreciate you scrimping on the food in order to save money. A much better direction to go in if you want to spend money while still serving good quality food, is to swap the sit-down meal for a buffet of sorts. 'Finger food' is 'Party food', so why does the office Christmas party have to be any different? More importantly, your guests will appreciate being able to eat as they party away through the night. By simply switching to a more casual buffet, you can save yourself a fortune.
Smart(phone) is Better
Music and entertainment is perhaps the greatest part of an office Christmas party, and as such, is often the part where lots of money is spent – sometimes even wasted if your guests aren't satisfied. Instead of splashing lots of cash on a DJ or a live band who sings those cheesy, famous Christmas tunes, how about just using music apps of your smart phone. In fact, this is probably a more favourable option because it allows you and your guest to create playlists of favourite songs, which can be left to play throughout the night. Everyday there are new music apps being released, so you'll be spoilt for choice when it comes to music selection!
---
If you fancy saving that bit of extra cash, visit our website today or call on 0800 210 0642 to enquire about our amazing shared Christmas parties.