Your Perfect christmas party awaits
Christmas parties in the midlands have just got better! With venues in Birmingham, Leicester, Wolverhampton, Derby and Burton, let the festivities begin with an amazing Christmas party that you and your friends will be talking about well into the new year...
Looking for the best shared or exclusive Christmas party for 2023? Then look no further than Moonlight & Mistletoe! Offering fantastic value for money, remarkable venues – not to mention our quick and easy booking system – it's not hard to see why everyone loves our parties.
Having worked hard all year, it's without a doubt that everyone deserves to be thanked for their efforts. And what better way to do so than at an award-winning Christmas party! Got ambitious plans for the year ahead? Our Christmas events are the perfect way to boost morale.
Moonlight & Mistletoe specialises in taking the stress out of the Christmas period, and making the planning of your Christmas events in Birmingham, Leicester, Wolverhampton, Derby and Burton, as smooth as possible. Those responsible for organising their work's Christmas party can continue their day job with minimum fuss and worry, knowing that everyone will be guaranteed an impressive and professionally organised experience.
We had a fantastic time, the entertainment and atmosphere created throughout was amazing! The evening created such a buzz that everyone who attended talked about it for weeks after and those that didn't wished they had! Definitely will book again this year! The team were really helpful throughout the booking process.
Leigh Miller
NHS
For us, it's the best Christmas party by far... From the friendly ladies who take your booking to the venue, atmosphere, entertainment, food and the staff who cannot do enough to make your night special! This is the reason we have been coming back for the last five years!
Gregory Webb, Grilled Socks
We have been attending the Moonlight & Mistletoe Christmas parties for the last few years and can't get enough of them! The staff can't do enough to make your night special, from the early stages of booking to the Christmas party itself - we really wouldn't use anyone else now!
Craig Upton
Ice7Media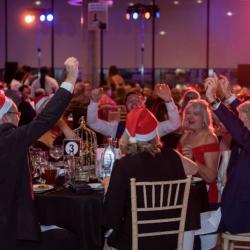 View Gallery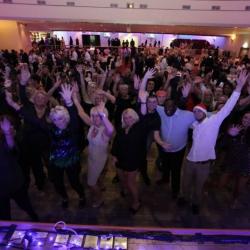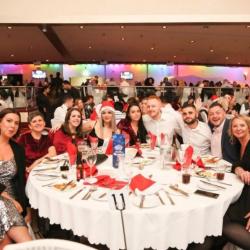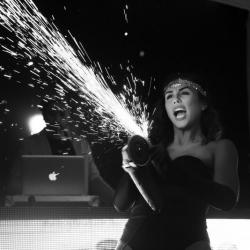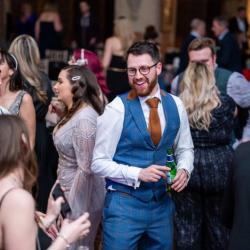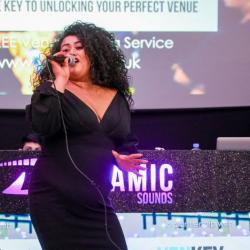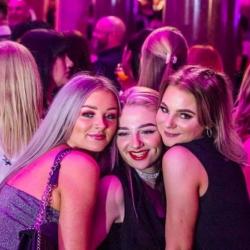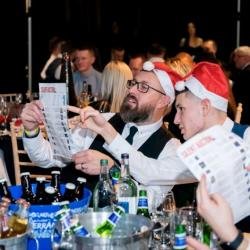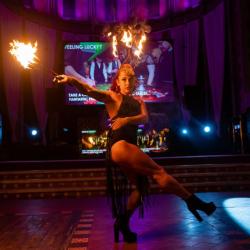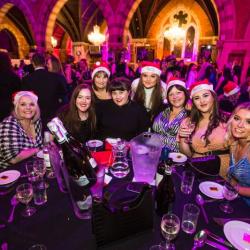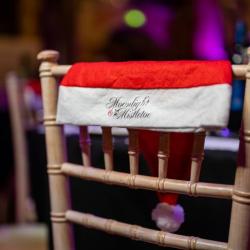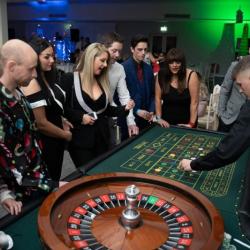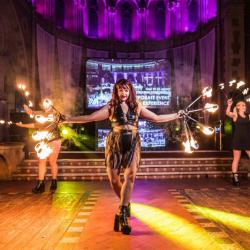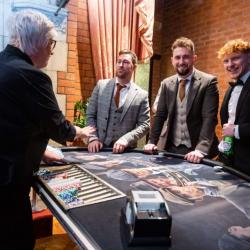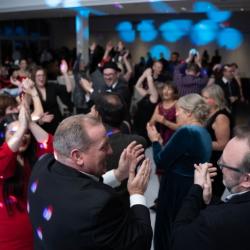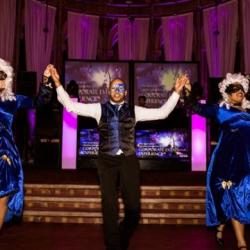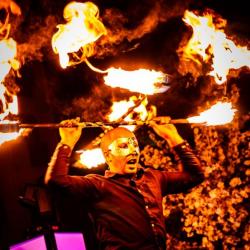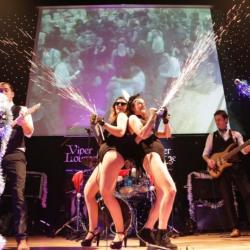 BOOK IN 2 MINUTES
1. Choose Package

2. Select Date

3. Number of Guests

4. Pay Securely
Select Your City
The Ultimate Christmas Party
Experience
Nothing quite beats the magic of Christmas…
Our themed party promises to be a magical experience, buzzing with energy and endless entertainment. The night begins with a VIP entrance as you are welcomed into the venue, with a professional photographer ready to take snaps of you in your finest evening wear.
Hostesses subsequently lead you into the venue space, so that your spectacular night can begin. Upon entering the main hall, prepare to be transported to a Christmas party experience like no other. Get ready to party the night away in a beautifully dressed venue that subtly adds to the festive atmosphere and joy.
Before moving to your seat, why not have a drink by the bar and mingle with friends and colleagues?
Entertainment is centred on one of our themes (depending on which venue you are interested in), including stilt walkers, dancers, singers and so much more! Our Christmas party nights are packed with more entertainment than ever before, including our fun casino tables where you can try your luck on red or black.
Once your delicious three course meal has been served and enjoyed, get ready to dance the night away to the music played by our resident DJ. And why not capture some memories in our 360 booth?
It will be an evening where the breath-taking venue, delicious cuisine and flowing drinks go hand-in-hand with party classics and a night of fun with friends. Entertaining and exquisite - this is the way all Christmas parties should be!
We appreciate the special ingredients and the attention to detail required to ensure your Christmas events in Birmingham, Leicester, Wolverhampton, Derby and Burton are a big success, including: detailed planning, organisation, careful consideration of additional details such as travel, accommodation and how to maximise your budget, so check out our blog for some great tips and tricks.
MEJI MEDIA
Over 20 years experience in creating
exceptional events.
Building upon our success, our shared and exclusive events have set the bar extremely high when it comes to what to expect from an epic Christmas party. Great entertainment, delicious food and the opportunity to experience an extraordinary Christmas celebration – it's all part of the package.
Over the past decade or so we've built up an enviable reputation - that's all down to our award-winning Christmas parties. Our guests are our top priority, so we've worked hard to ensure everyone has the best party ever!
Feedback tells us that you can't beat us for exclusive and shared Christmas parties in Birmingham, Wolverhampton, Leicester, Derby and Burton - so, book early to secure your packages today.
It's time to find out how 2023 Christmas parties can be transformed from the stereotype of being boring and sombre, into spectacular and memorable events.
Don't forget to book early to avoid disappointment!
SUBSCRIBE TO OUR MAILING LIST
Subscribe for information, tips and deals regarding our award-winning Christmas parties!