5 Fun Christmas Office Party Ideas
When it comes to the end of the year, Christmas is on everyone's mind. Whether they are bumbling around last-minute shopping or trying to find the perfect gift, the Christmas office party is the most sought-after event. As such, you may decide to opt for a stress-free party. If so then the best option can be a shared party, like the ones we offer in Birmingham, Leicester and Wolverhampton. Otherwise, you can plan everything by yourself, down to the last detail.
---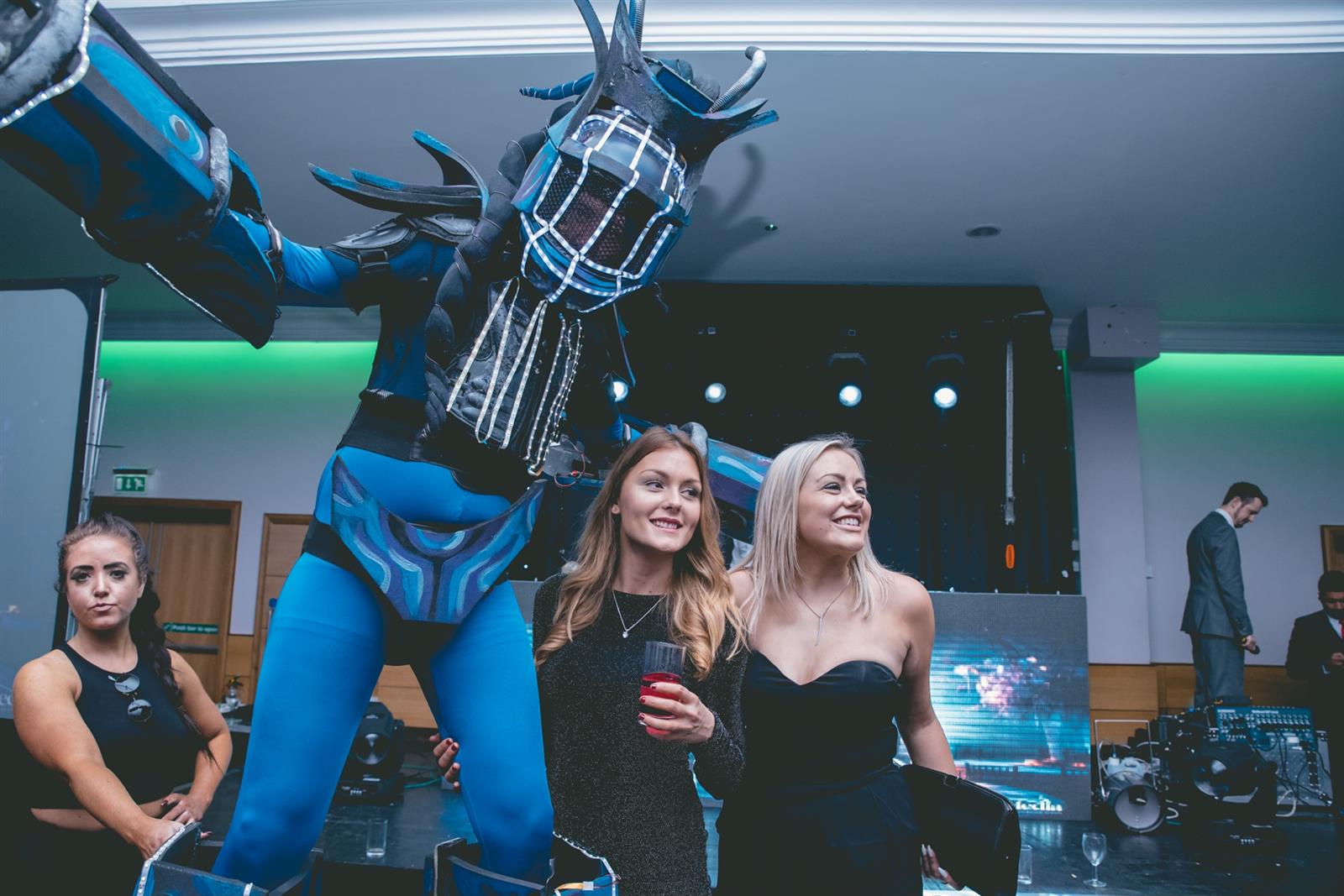 ---
Regardless of what you decide to do, a standard Christmas party is not the way forward. Be more adventurous, inject some fun into the night with these 5 fun Christmas office party ideas:
1. Games and Activities
Games are always a great way to lighten the mood and generate some fun at any party. They are quite possibly the best way to create a Christmas office party that no one will dread.
A traditional Christmas game that will be sure to go down a treat is 'Guess the Christmas Song'. Put simply, this game allows you to add a musical touch to the party. In order to play this game, you will need to come up with a compilation of Christmas tunes (both new and old to make it a bit more challenging).
How to Play:
- Begin the game by playing 5-10 seconds of a song for people to guess.
- Whoever thinks they may know the song must raise their hand; if correct they will need to sing more of the song to earn a point.
- However, if they sing the incorrect lyrics, it is passed onto another person who can.
- If players can correctly guess the name of the artist as well as the song, bonus points can be awarded.
Other games can also include 'Shave the Balloon', 'Pin the Red Nose on Rudolph', and many more!
2. Themes
Another awesome Christmas office party idea is to come up with a theme that will spark joy throughout the entire night. Themes can be as silly or as sane as you wish; you can put as little or as much thought into them as you want.
Some themes to inspire you could be:
- Ugly Christmas Sweater Party
- A Christmas Masquerade Ball
- Nightmare Before Christmas Party
- Winter Wonderland Christmas Party
Always remember that your theme should be incorporated throughout the night as much as possible. This can be through venue decorations, food and drink, even dress code.
3. Dress Code
At most Christmas parties the dress code is usually something formal and smart. However, why not mix it up a bit by throwing in an unorthodox dress code. Even better if you have a theme in mind, the party dress code should incorporate it also. This will tie in the theme as a whole and help the evening to flow better.
Some ideas for dress codes could include:
- Elves and Reindeer
- Mr and Mrs Claus
- Christmas Baubles
4. Secret Santa
Secret Santa is one of the most popular things to do around the Christmas period. Anonymous gift-giving can spark up new friendships, and is a great way to share the Christmas spirit. Gifts don't have to be tailored to anyone, they are simply a little bit of fun and anyone can receive anyone's gift. That is where the 'secret' lies!
As it is such an easy game to play, it can involve everyone. Price does not need to be considered at any cost; sometimes the cheaper the better! Just be sure to wrap the gift up well so as to not give away any hints of what is hidden beneath.
Watch the reactions of those opening their Secret Santa gifts, the joy on their faces as the paper reveals quite possibly the most awful or awesome gift they have ever seen!
5. Surprise Guests
The final Christmas office party idea to spice up the night is to invite special guests. You can decide who is deemed as being a 'special guest'; they can be past employees who are loved and missed by colleagues, or even a visit from the big man himself – Santa Claus!
With these 5 fun Christmas office party ideas, you can be sure to host an unforgettable event. Your guests will be sure to have the night of their lives – a well-deserved opportunity for them to have some fun and celebrate the business' success throughout the year. In addition to this, it will give you the chance to show your employees how much you have appreciated their hard work during the year, and to wish them a Merry Christmas and a Happy New Year!
---
Looking for the perfect shared Christmas office party experience? Get in touch with one of the team today to book!
Tel: 0800 210 0642
Email: enquire@christmasofficeparty.co.uk