7 Tips for Perfect Corporate Christmas Party
Planning your office Christmas party in Birmingham, Wolverhampton or Leicester can be very fun - it's Christmas after all and you get to be creative. However, planning a corporate Christmas party can be a stressful and often daunting task. But with these tips you can feel confident in getting the ball rolling!
---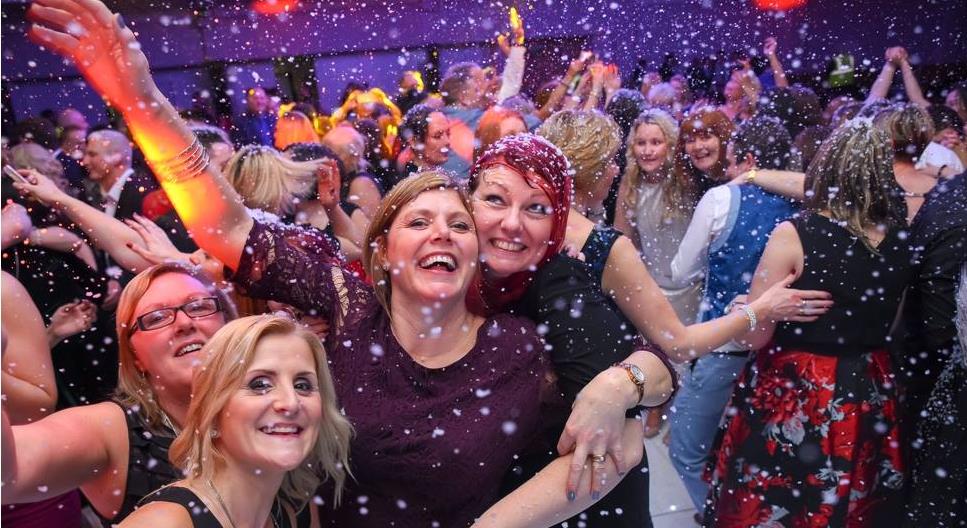 ---
START PLANNING EARLY
We stay this often, however it is one of the most important points when planning your office Christmas party. Starting early gives you the edge you need for a successful event. When it comes to Christmas, finding venues, entertainers, caterers etc. isn't easy. Because it is such a popular time to celebrate, many of those things are booked early, or at least the good ones. If you would like your first choice venue, booking early is your best bet.
SET A REALISTIC BUDGET
Firstly, you should establish your budget. A budget allows you to be realistic with your party expectations, once you know how much you can spend you can really start looking at booking venues, entertainments etc. If your company has a small amount to contribute to the Christmas party, ask your colleagues to establish how much they are willing to spend on the party. Once you have this, you can begin planning.
ASK FOR COLLEAGUES INPUT
Having your colleagues help you with the party planning will make things ten times easier than planning it alone. While planning, you will quickly find that the pressure is on if you make all the decisions alone. A Christmas party is important, it's a rewards for everyone who has worked hard all year, and if they don't enjoy it, you will be to blame. Having you colleagues input on the office Christmas party means that everyone should be happy with the outcome.
VENUE HIRE AS SOON AS YOU CAN
Hiring a venue for your company Christmas party is the biggest decision, most venues have their own caterers so your food will come courtesy of the venue, also, the whole atmosphere is created by the venue and so, choosing the right one for your company party is important. Ensure that when you are picking your venue that you are taking into consideration their experience in Christmas parties, this help tremendously as they can help with all of the Christmas party organisations.
HIRE ENTERTAINMENT AS SOON AS YOU CAN
Similar to your venue hire, the sooner you book your entertainment, the better chance you have of having your first choice being free and not fully booked. Having entertainment is important for any Christmas party, it act as an ice breaker and it keeps the party atmosphere going strong throughout the evening. Sometimes though, entertainers can be expensive, if you are finding this, try booking a shared Christmas party, this way, you will have a package deal with entertainment included.
HAVE FOOD ALTERNATIVES
Of course, Christmas revolves around the roast dinner, so for you Christmas party, the food is important. Ensure that you plan the perfect evening meal at your Xmas do and your guests will be very happy. Although the meal is pretty traditional, it is best to have alternatives available for those with dietary requirements, where you can plan ahead and ask your guests if they require anything in particular for their meal.
ITINERARY
Have a plan and create an itinerary for those attending your event. There will be many questions repeated up until your office Christmas party, so it is a good idea to have as much information as possible available to the guests. This not only helps you having to repeat yourself but it helps the guests plan for the night. Send an itinerary to all of those attending to help the night run smoothly.
---
If you want a Christmas party, but you don't want to have to deal with all of the components that go into organising your office Christmas party, we are here to help. Get in touch with the Moonlight & Mistletoe team on 0800 210 0642 for more details.