7 Tips for Planning the 2017 Christmas Party
It is never too early to start planning your Christmas party. Regardless of how late or how early you start planning the event, there are lots of important details that have to be considered. As award-winning event planners, we have compiled a comprehensive list of our most recommended tips for planning the Christmas party for 2017.
---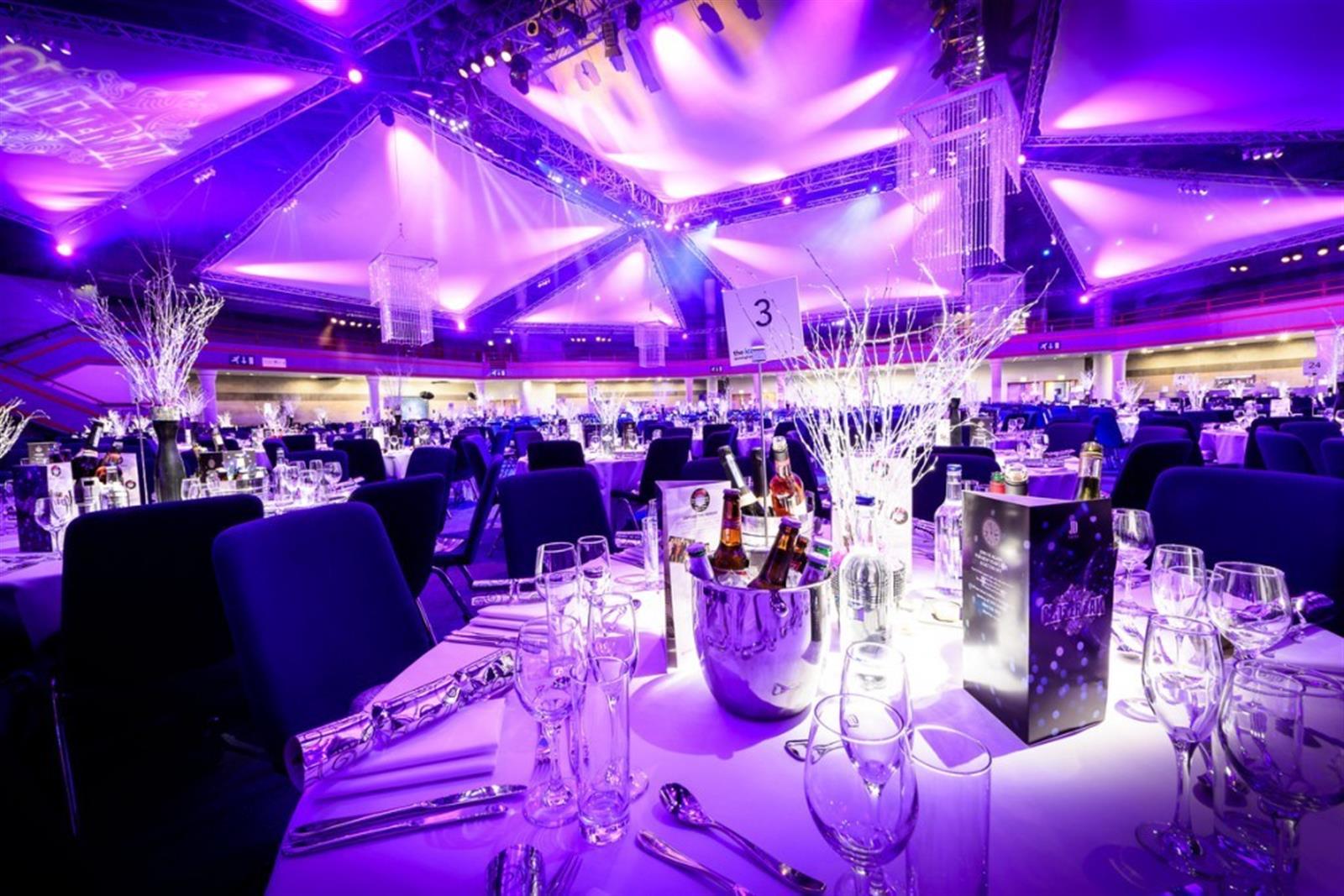 ---
1. Ask for Feedback
When it comes to organising a Christmas party, there are many things to consider to ensure that it is a party to end all parties. One of the best ways to ensure a successful party is to gather feedback from those who attended the previous year's party (this will be different if it's your first time throwing a Christmas party. Gathering feedback is a great way to maintain relationships between your previous guests, as well as being a great way to determine what people enjoyed. All you have to do is create a short and simple questionnaire and you'll be able to see what people liked and disliked about previous parties. Their responses will help you to plan a party filled with the elements that people enjoyed. But be aware – you'll never be able to fully please everyone.
2. Establish type - bespoke (EXCLUSIVE) / shared
There are endless varieties when it comes to the type of Christmas party that you can plan. Depending on the location, budget, number of delegates, and how involved with the planning and management of the event you'd prefer to be, it is important to quickly establish whether you are looking to have a bespoke or exclusive Christmas party or a ready-made shared Christmas party. Shared Christmas parties are the perfect alternative for those who don't have the time to organise every little detail.
Our award-winning shared Christmas parties offer fantastic value for money, remarkable venues, not to mention a quick and easy booking system. At Moonlight & Mistletoe we specialise in taking the stress out of the Christmas period, making the planning of your Christmas events in Birmingham, Leicester or Wolverhampton as smooth as possible. This is so that those responsible for organising their Christmas party nights can continue with their day job with minimum fuss and worry, knowing that they are guaranteed an impressive and professionally organised experience.
3. Set out a budget
The size of the budget for your Christmas party will ultimately have a huge impact of the type of Christmas party that you organise. It will have an effect on the food and drink that you serve, as well as all of the entertainment and choice of venue. If you have a pretty large or flexible budget, the possibilities are endless, however if the budget is set to a specific amount, it is important to make sure that the money stretches are far as possible.
4. Choose the best venue
All of the best Christmas party occur outside of the workplace, so choosing the perfect venue for your party is essential. It is entirely up to you what sort of venue you plan to hold your event at, but some of the most popular venues include banqueting suites, hotels and party halls. These venues are dedicated and specialise in hosting parties, so you can adapt them to fit any party preferences you may have. Just remember to go for a venue that is fresh and different – make this Christmas party one to remember!
5. Set date for your party
A Christmas party's success can often be reflected by guest turnout, so you want to make sure that you choose the right date and time for your party. There are two important factors to consider when deciding when to hold your event. The first is availability. It is important to remember that lots of other companies will also be planning their Christmas parties around the same time of year, so be sure to choose dates that are available at your selected venue. In addition to this, you should plan the Christmas party for after of on the official last day of work – no one want to come back to work the day after the Christmas party, do they?
6. Try a theme
Once you have your venue locked down, it is time to start thinking about the best bit – the theme! This is where you can really have some fun. The theme of the party should at the centre of your event, being integrated and submerged throughout every aspect of the night. The theme is important as it enables you to select the kind of decorations that will really sell the party.
7. Organise food & drinks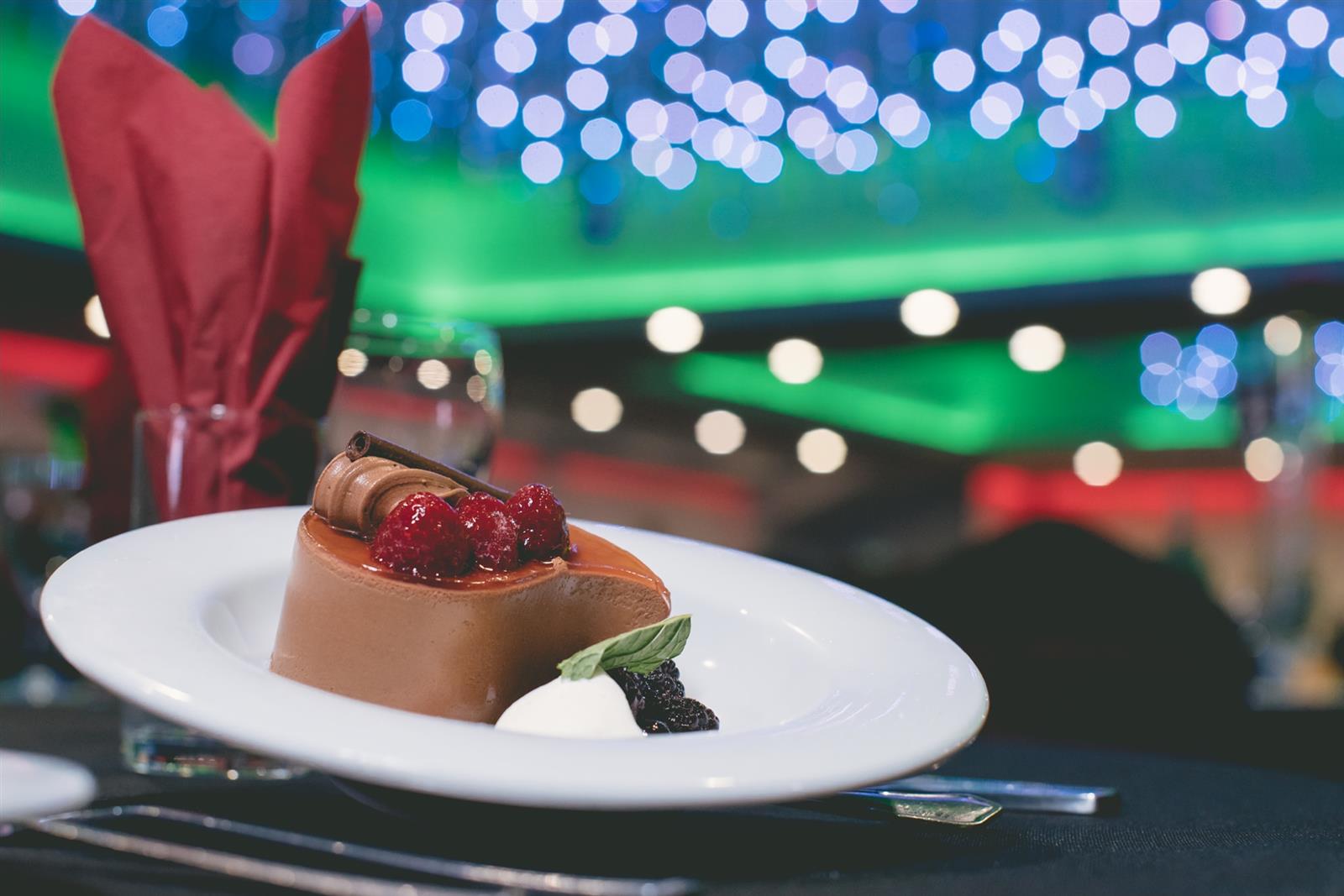 The key to anyone's heart is food, so you want to impress your guests with some great quality food that will keep them going throughout the night. As the biggest mood pleaser, having a good selection of food and drinks is the best way to impress and make your corporate Christmas party the best of its kind. If you have a tight budget, your best option is to use in-house caterers. Not only is the food affordable, it is of the greatest quality – so don't skimp on the food.
Drinks come hand in hand with the food. Decide what sorts of drinks you want to serve to your guests. Do you want the traditional festive favourites of mulled wine, sparkling wine and Christmas cocktails? Do you want there to be a tab on the bar, or do you want the guests to pay for their own drinks? These are the questions you need to ask yourself when choosing the drinks list.
---
If you are looking to book your Christmas party for 2017, be sure to get in touch will us by giving us a call, or by sending an online enquiry.
t: 0800 210 0642
e: enquire@christmasofficeparty.co.uk