Exclusive Venue Hire Vs. Shared Parties
It's never too early to start planning for Christmas, especially when it comes to organising the all-important office party. As event organisers, we understand that it can be stressful when sorting out those little details. So we are here to help make life a little easier. Without Christmas parties you can choice between having an exclusive party just for yourselves, or a shared corporate event. To make that decision a little less difficult, we have broken down the differences between the two. Read on for the pros and cons of exclusive venue hire compared with shared Christmas parties.
---
Exclusive Venue Hire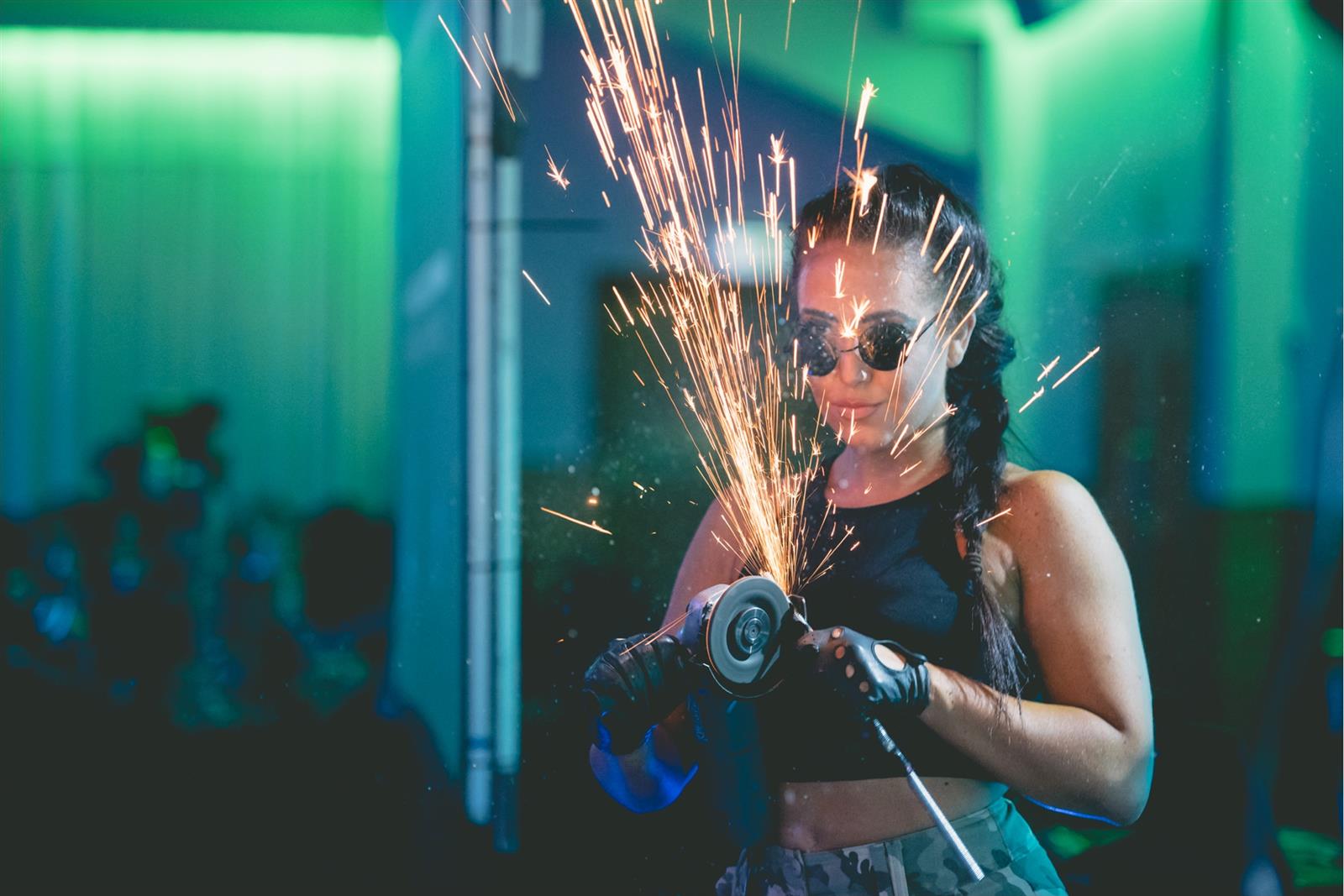 ---
Pros:
Catering Facilities
With most venues comes the opportunity to save money in certain areas. Nowadays a lot of venues have in-house catering, which is perfect for those who are looking to cut costs (we all know exclusive hire can be a little on the expensive side if you don't do your research). With in-house catering, you don't need to worry about searching high and low for chefs and waiters – all you need to do is agree on the menu, then let the culinary experts work their magic.
Personal Touches
If you are planning to hire a venue exclusively for your Christmas party, there is so much to do and think about. You have the freedom to make the space your own – transform it into a winter wonderland, or simply add some little personal touches. The world is your oyster when it comes to creating the perfect space for your corporate Christmas party. With an exclusively hired venue, you have the ability to tailor your event to your company, without having to cater for other businesses as well.
Cons:
More Expensive
It is unquestionable that exclusive venue hire is going to be more expensive than opting for a shared Christmas party. Not only because you have to organise and arrange every little detail, but because you know have the venue's fees added on top. Having anything exclusive will always be more costly than a shared event, so consider your budget when organising your corporate Christmas party.
Time Consuming
Organising a Christmas party in an exclusively hired venue can be all fun and glory… Well, until the deadlines start approaching. With exclusive hiring comes having to put aside a lot of time to make sure your event is perfect. This is down to the entertainment, food, drinks, even down to the décor. All of these details are extremely important in making your event a success, so if you can't put aside the time needed, exclusive venue hire may not be the best way to go about it.
---
Shared Christmas Parties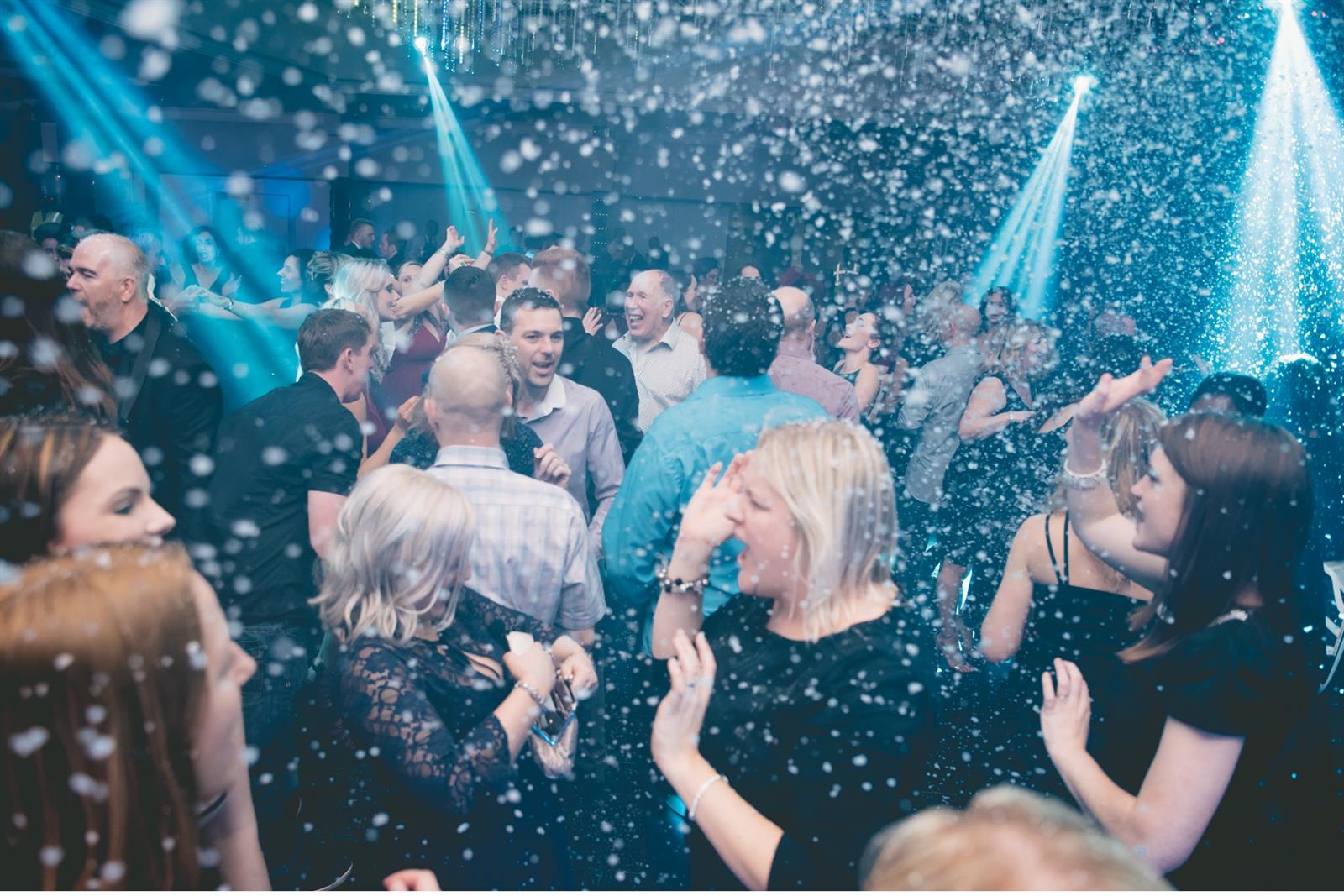 ---
PROS:
Experienced Party Organisation
Christmas is that time of the year when everyone wants to finally relax after 12 months of hard work. What better way to do so than by hosting a Christmas party? We know how stressful organising a Christmas do can be, so our job is to make things run as smoothly as possible. Using our services, you can be sure to experience a thrilling night of festive fun – with a professionally managed party, without the luxury price tag!
Saves Time
With shared office Christmas parties, you don't have to worry about setting time aside to research different venues, menus and drinks, entertainment etc. All you have to do is book and start planning what you are going to wear! Shared parties cut out all that research time – it's all already done for you by the event hosts. When you book a shared Christmas party with us, everything is arranged for you, so just invite your guests and let the fun begin.
Cons:
Less Personalised
As with anything shared, there are always going to be some small downsides. Although shared Christmas parties guarantee a fantastic atmosphere and a stunning venue, there aren't many opportunities for you to personalise the event and tailor it to yourselves. That being said, you can personalise your night by dressing to impress (even if that includes dressing up as Santa and his elves!)
Less Choice
Shared Christmas parties are perfect for those of you who are looking for a fantastic event with a luxury feel, however this does mean that you forfeit the ability to change specific details about the event. For example, some people may prefer a particular style of music – with shared Christmas parties, you get the music chosen by the event managers. Although, minor details like this won't seem important on the night!
---
Christmas is the time of the year where everyone should finally get to relax and greet the New Year with a smile. If you fancy a hand with organising your Christmas party, speak to one of our team today by calling 0800 210 0642, or by sending us an enquiry online.