'Gatsby' Themed Christmas Party Ideas
Christmas is the time of year that everyone looks forward to – it marks the long-awaited end to a year of hard work, so you'll want it to be the best it can be! When it comes to organising your Christmas party, picking the theme is often the line between it being a memorable event or an epic fail. One of the most popular themes for Christmas parties (even to this day) is 'Gatsby' – take a look at some of our pictures from Moonlight & Mistletoe's Gatsby Ball 2017. So if you've decided to jump on the 1920's bandwagon for this year's party, continue reading for some Gatsby themed Christmas party decoration ideas!
---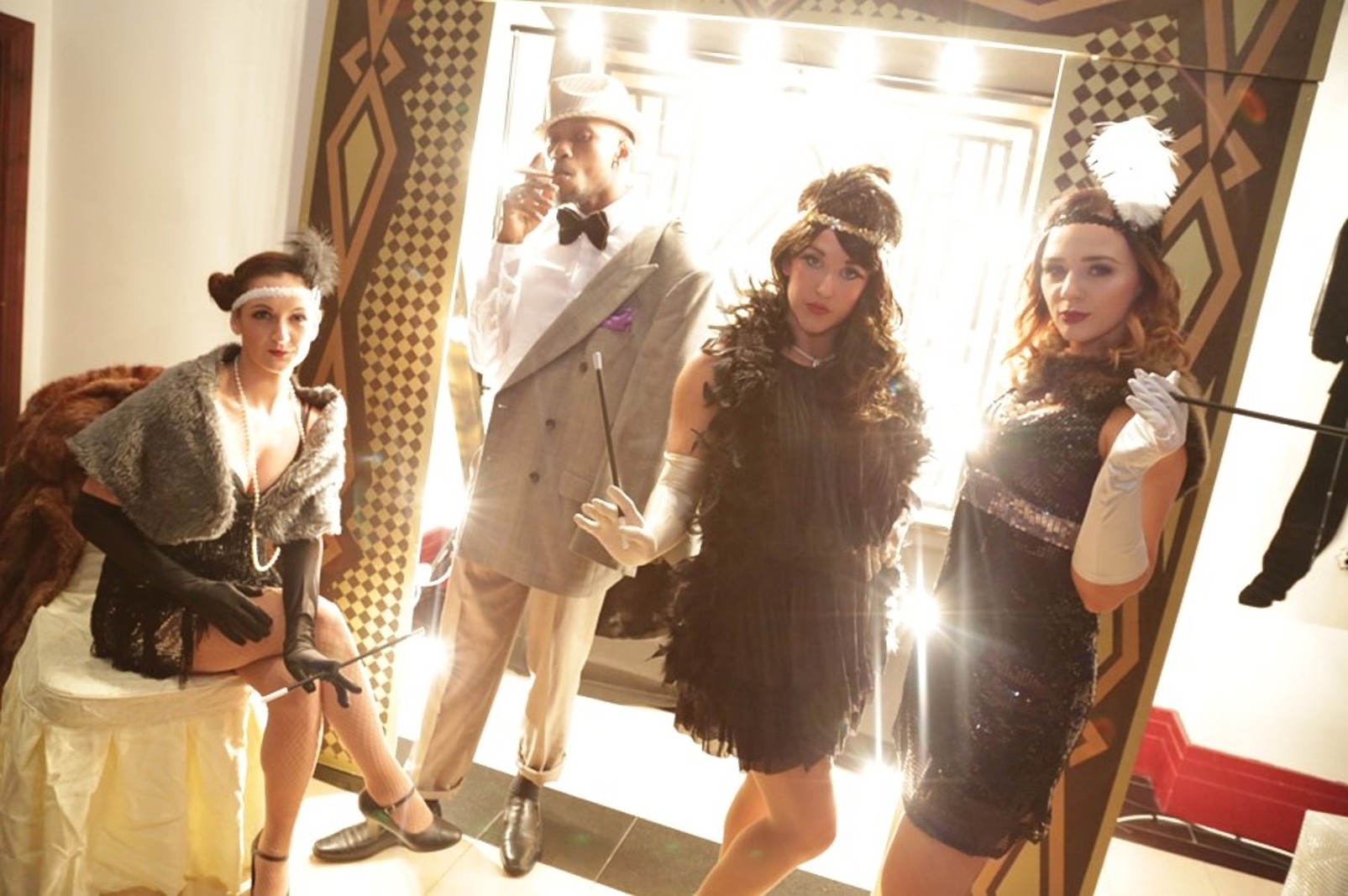 (Moonlight & Mistletoe Wolverhampton 2017)
---
Glitter/Sequins

When people think of 'Gatsby', they automatically think of all the glitz and glamour of the Roaring Twenties… And what could be more glitzy and glamorous than glitter and sequins?! Just adding that little bit of sparkle can help make your Christmas party next level, and people will be more likely to remember the event long afterwards (even if it is just because they are still finding specs of gold glitter all over them!). These tiny decorations can add just the perfect touch to any 'Gatsby' themed Christmas do, bringing the glamour of the 1920s to the modern day.
Table Number Decorations

In any party where it is expected that there will be a few hundred guests, you'll want some way to keep everyone organised. The best way to do this (we know this from experience) is to allocate table numbers around the room. Not only does it make it easier for guests to find where they are sitting for the night, it also helps the process of serving food to your guests. With Christmas parties, it is all about the finer details and using opportunities to stick to the theme as often as possible. Why not spend that extra little bit of cash and getting some table number signs designed? They work great alongside other table décor and help to tie everything together.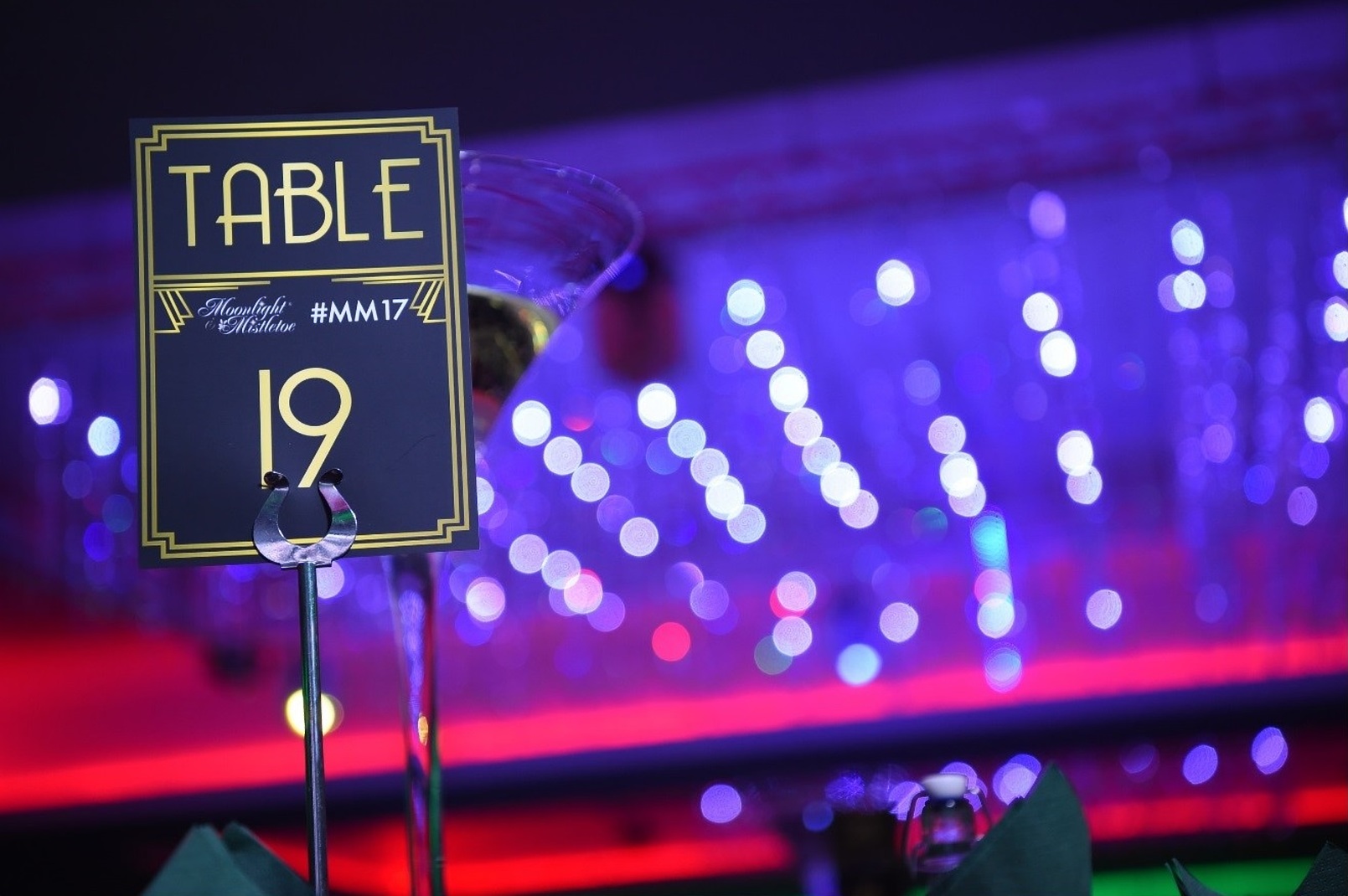 (Moonlight & Mistletoe Birmingham 2017)
Feathers, Pearls & Beads

Another great decoration idea for a 'Gatsby' themed Christmas party is feathers, beads and pearls. These are the foundation of everything glamorous - having them in vases or giant martini glasses is usually the popular way to go, but even placing them in the centre of tables can help make your Christmas party pop. When it comes to decorating with a theme in mind, it's the little things that truly bring everything together. Whether you are working with quite a substantial or a minuscule budget, you can find these little décor pieces almost anywhere – and they cost next to nothing!
Cardboard Cut-Outs

One of the easiest ways to transport your guests back to the Roaring Twenties is to surround them with people from the era. This can be done by either hiring some actors to dress up in 'Gatsby' attire (see above for inspiration!), or by purchasing/hiring cardboard cut-outs. Not only are these a more budget-friendly alternative, they look fantastic amongst the rest of your Christmas party attendees. Cardboard cut-outs come in all sorts of shapes and sizes, so you can pretty much hire the full works. From cut-outs of cars to silhouettes of gangsters and flappers – you can't go wrong with these awesome decorations.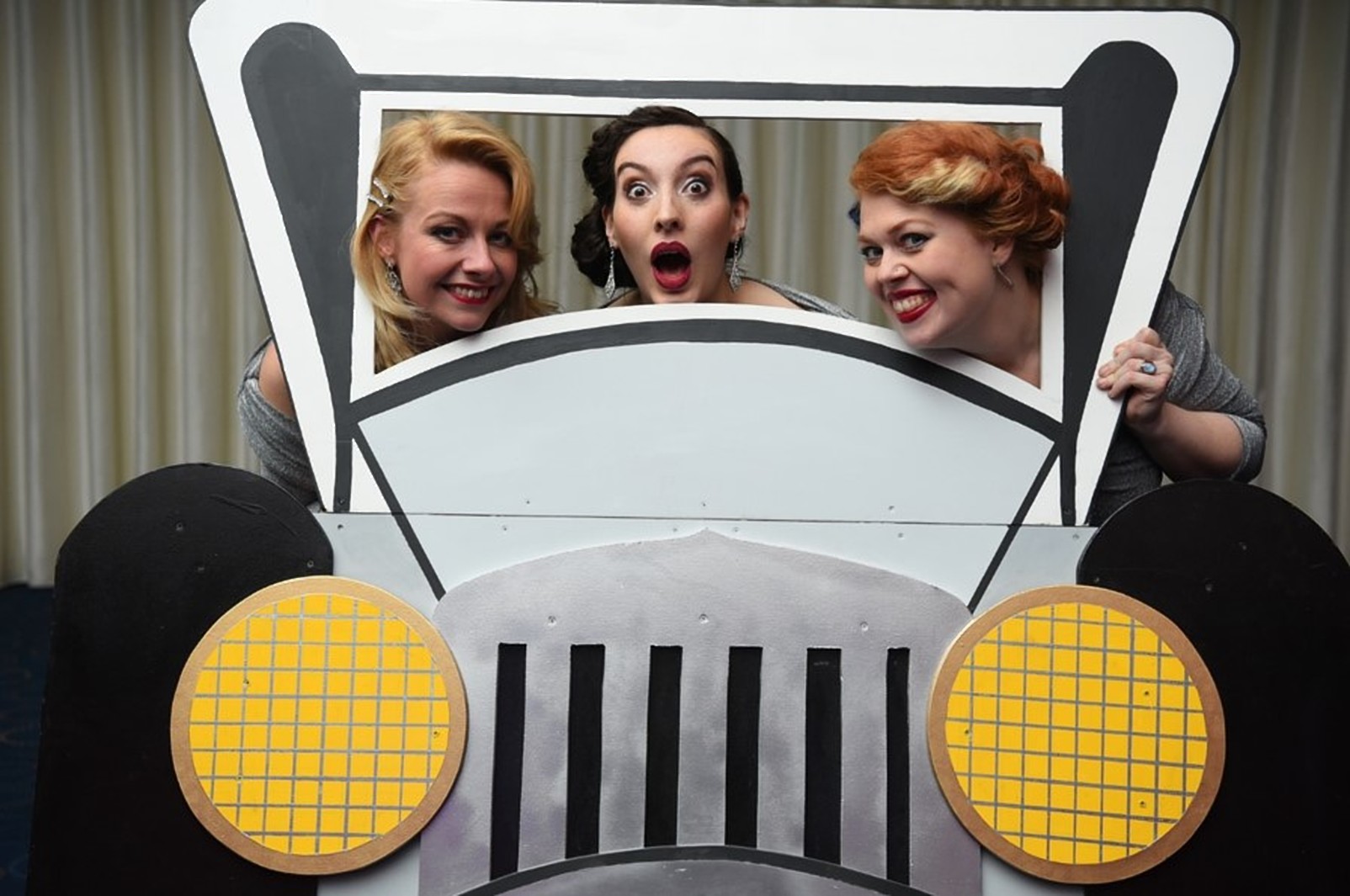 (Moonlight & Mistletoe Birmingham 2017)
Colour Schemes – Black & Gold

As soon as you have a theme in mind, the next aspect to start thinking about is the colour scheme. If you've opted for a 'Gatsby' themed Christmas party, black and gold is the way to go. These elegant colours are the perfect way to set the scene, and go with almost anything.
---
The Christmas party is the one thing that everyone looks forward to after a long year of hard work; it is the perfect opportunity to celebrate successes and to ring in the New Year in style. Looking to book your Christmas party for 2018? Drop us an email to enquire@christmasofficeparty.co.uk or give us a call on 0800 210 0642 to be the first to know when our Christmas parties are announced.