How Much Christmas Party Actually Cost?
Our shared Christmas parties in Birmingham, Wolverhampton and Leicester are spectacular large events offering quality catering, entertainment and an event management service as part of the package. We offer a great alternative to other Christmas events in Birmingham, Wolverhampton and Leicester, allowing you to meet new people and socialise with your colleagues at a memorable event. Mistletoe & Moonlight events are reasonably priced, without compromising on the luxury feel and fun atmosphere of a professionally managed major Christmas party event. But how much will a shared Christmas party actually cost?
---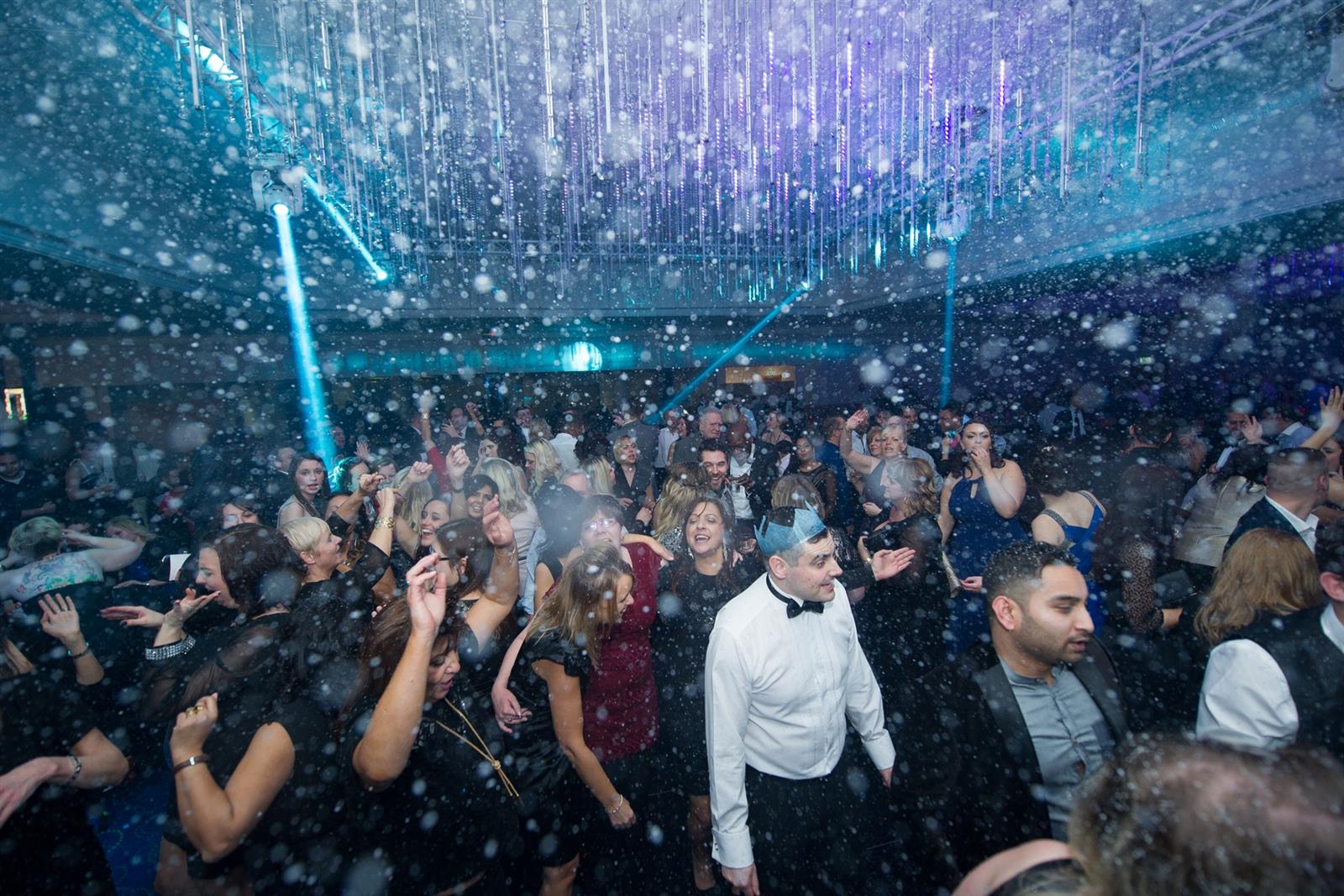 ---
Location and Venue
When booking a shared Christmas party there is a lot of research that is often needed (if you want the best for your money). Most companies will gladly tell you some information over the phone – why not request a brochure? The key to getting the best experience is to have a look around at what venues different companies offer, as well as the locations available. With our Christmas parties, we only select the best venues such as the Diamond Banqueting Suite in Wolverhampton, the Regency Banqueting Suite in Birmingham, as well as the Empire Hall in Leicester. All of these fantastic venues can hold from 350 to 600 people, so the atmosphere will be amazing!
Number of Delegates
The overall price of a shared Christmas party is dependent on the number of guests that you plan to invite. Unlike most Christmas party organising companies, we don't have a minimum number requirement, so you can party with as little or as many of your friends as you wish! Obviously the number of delegates will be reflected in the overall price of your Christmas party, but the cost is nothing compared to the amount of fun that that is guaranteed on the night.
Drinks packages
As part of a Christmas party packages, your ticket price covers your entry to the venue, the tables that you and your guests will be seated at, a divine 3-course meal, as well as all of the amazing entertainment for the night – so you can't grumble at the price! The only aspect of your party that won't be covered by the ticket price are any drinks packages. Each venue offers a varied selection of drinks for you to pre-order, with a mixture of wines, beers, spirits and juices. The drinks packages are provided by the venue and its owners, so if you wish to make changes on the night, be sure to have a chat with the bar staff. Each drinks package is priced differently, therefore you should consider this when looking at the total cost of your Christmas party. A cheaper option is to create a custom drinks package; you can choose only the drinks you and your guests will want, as opposed to leaving it to go to waste on the night (you'll only be losing out on money otherwise!)
vip or Standard Tickets
Another important factor to consider when looking at the cost of your shared Christmas party is to decide whether you would prefer to book standard or VIP tickets. Although the VIP tickets are a little more on the pricier side, you can forget about having to wait at the bar with the rest of the parties; you'll get your very own drinks waiter/waitress so you won't have to worry about missing out on the entertainment as you queue at the bar! VIP guests are also the first to receive their food on the night, which is a God-send if the venue is packed (imagine being the last to be served in a venue full of 600 people!)
---
Our Christmas parties are not to be missed. At great prices for you and your delegates (we may even offer you a discount), you can be sure to have the night of the year!
Still looking to book this year's Christmas party? Give us a call on 0800 210 0642 or visit our website today to grab some of our last remaining tickets. But be quick! We're selling out fast…