How to Plan an Office Christmas Party 2023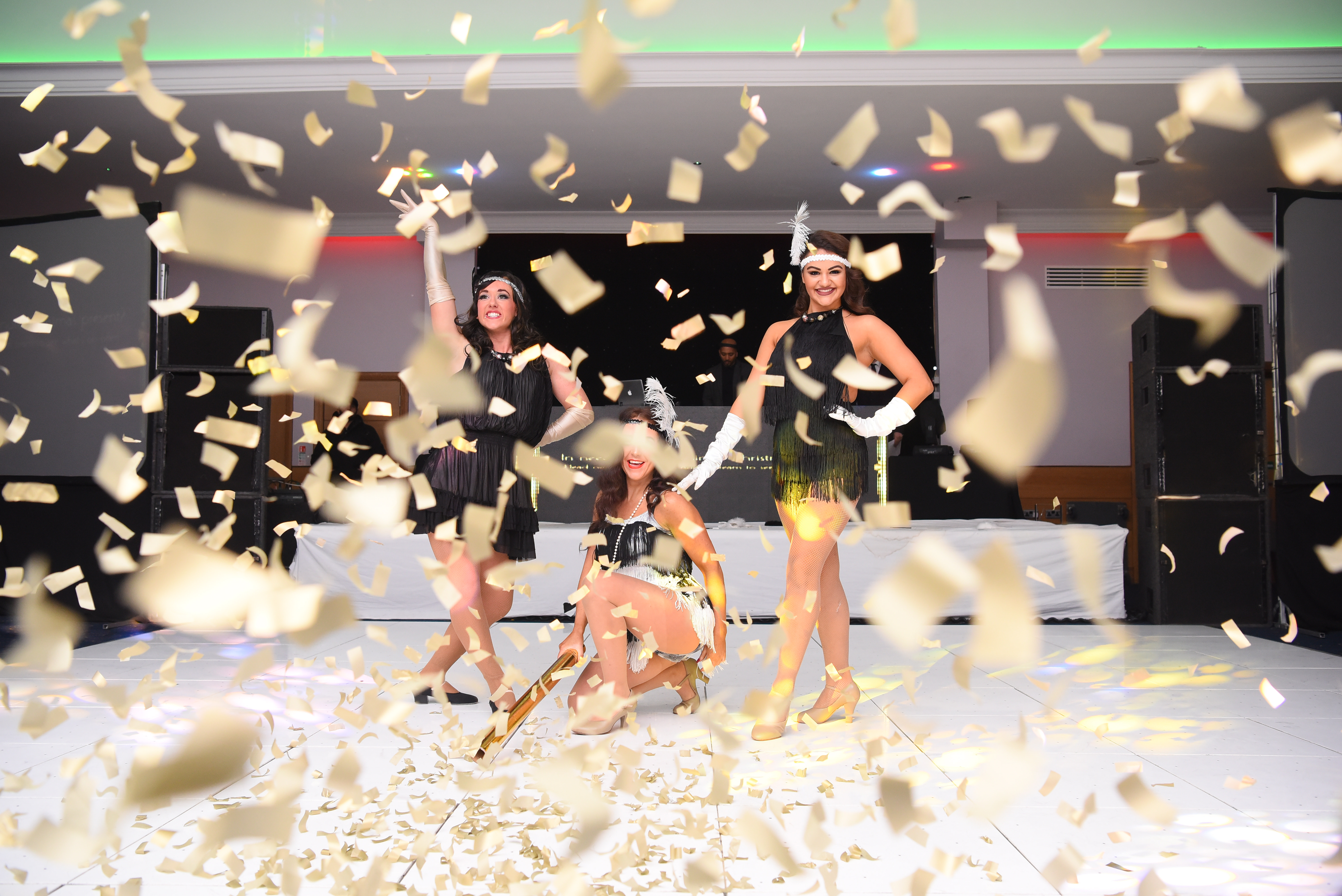 Christmas is that time of year when everyone deserves to have a night off; everyone should be able to throw on their glad-rags and party all night. Or, if you would rather go for a stress-free party, then a shared party may be for you; we offer shared parties in Birmingham and Leicester. Planning is essential for hosting the Christmas Office Party to remember.
Here are some things to consider when planning that perfect party:
---
---
Setting The All Important Date
It is common knowledge that Christmas is one of the busiest times of the year for everyone, especially when it comes to social events. Therefore, it is vital that you get a date to pencil in your diary ASAP!
To ensure the best turnout, speak to colleagues and employees about their preferred date. Not only will this ensure they are aware of the upcoming event, it will give you a much-needed indication of who is likely to attend. This allows you to set the all-important budget. After all, no one likes to overspend, especially during Christmas!
---
Budgeting For Your Party
Depending on the sort of budget you have, the choices for your Christmas Office Party will vary. The budget will have an effect on the venue, entertainment, and food and booze. Having an idea of the budget for the party is essential prior to the planning stage (you don't want to organise something too extravagant, later to find out you can't afford it!)
---
Location is everything
Location is everything. It sets the precedent for what the rest of the party is going to be like. The venue is the part that requires lots of planning. In order to select the best venue, you need to have an idea of budget and attendance numbers. Not only that, but depending on your desired entertainment, you must ensure that the venue is suitable.
---
And This Year's Theme Is...
Once you have your venue locked down, it is time to start thinking about the best bit – the theme! This is where you can really have some fun. The theme of the party should at the centre of your event, being integrated and submerged throughout every aspect of the night. The theme is important as it enables you to select the kind of decorations that will really sell the party.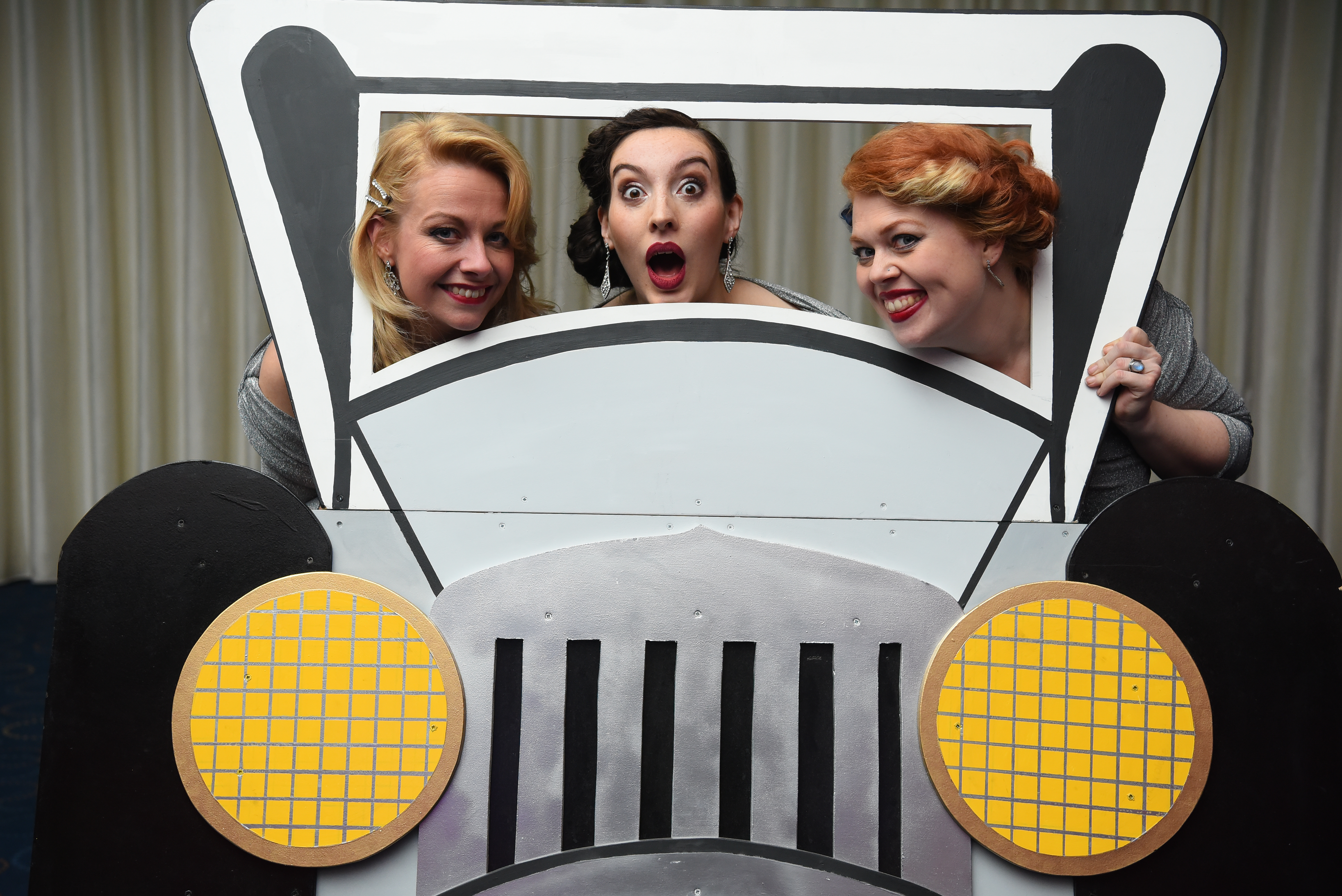 ---
Deck The Halls
Decorations are easily the best way to revamp the venue of your party. Whether you choose to go traditional or modern, everyone will be impressed by the Christmas atmosphere surrounding them. Get creative! Ensure that there is plenty of snow-themed décor, scattered snow flakes, and wintry wonderfulness. Don't forget the must-have Christmas tree, in all its glory!
---
---
Food Glorious Food
When the theme is out of the way, it should now be easy to incorporate the party nibbles and drinks. Traditionally, Turkey is best served at Christmas, but don't let that restrict what food you decide to put out.
You must decide whether you would prefer to serve a sit down meal or a buffet. Your theme will usually be able to determine this, although you will need to consult the venue to check was is suitable.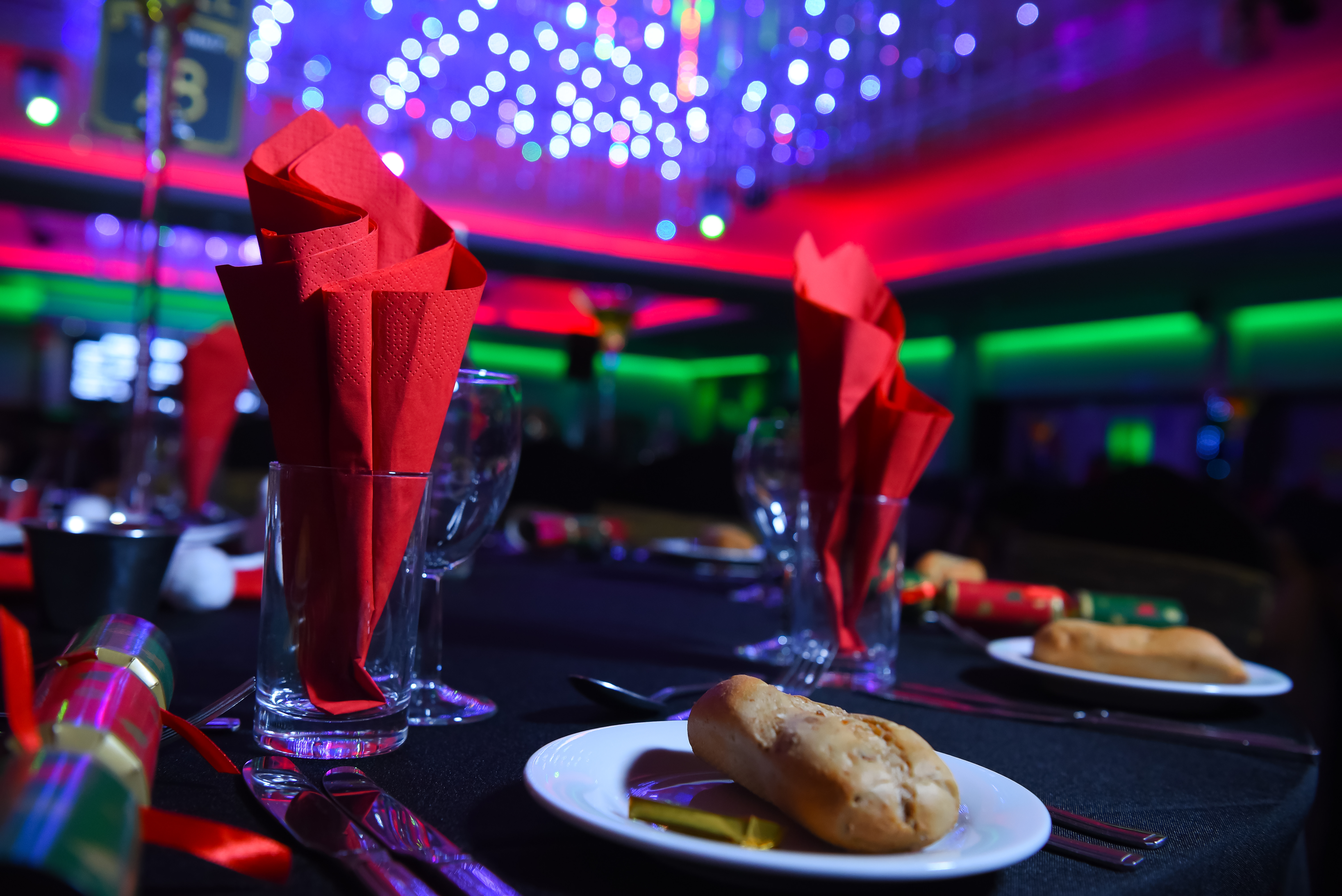 Again, depending on your venue, you may be able to use in-house caterers (saving you a bomb load of cash for the entertainment). Or otherwise, you will need to consult with other caterers to come up with the ideal menu that suits all of your guests.
Drinks come hand in hand with the food. Decide what sorts of drinks you want to serve to your guests. Do you want the traditional festive favourites of mulled wine, sparkling wine and Christmas cocktails? Do you want there to be a tab on the bar, or do you want the guests to pay for their own drinks? These are the questions you need to ask yourself when choosing the drinks list.
---
---
Inviting Guests
Arguably the most important part of the whole Christmas Party is to ensure that your potential guests actually know where it is going to happen, when, and whether they need to bring anything.
The invites themselves should be designed in consideration of your chosen theme. You can choose to be more old fashioned and post physical copies to your guests, or you could even email them out.
---
---
Keeping Everyone Entertained
Now let's get down to business. You don't want your guests to get bored throughout the night, so you need to start thinking about the sort of entertainment that will be at your event.
The entertainment can be anything – if it ties in with your theme then all the better! You could have a DJ to spin the decks while your guests cut some shapes on the dancefloor, or you could have a professional dance crew come in to show them how it's done. Put on a show! Singers and bands are very popular around Christmas time, so don't leave it 'til the last minute to book!
Looking for your perfect office Christmas party? Visit our website or make an enquiry at enquire@christmasofficeparty.co.uk.