5 Preparation tips before your Christmas party
Christmas party preparation can be daunting, it is definitely something that can trigger all sorts of anxieties, but of course, planning and prepping can calm any nerves of attending your works Christmas party.
Create a checklist;
If you are anything like me, there is a huge chance that you are going to forget something, whether it is the secret Santa gift or you're ID, there is always something I forget, with a checklist you can be sure you have everything including your head when you leave for your Christmas party. A checklist may include, phone, keys, paracetamol, ID and secret Santa gift.
Dressing up;
When preparing your outfit for the Christmas party, ensure that you have something comfortable, if you are wearing uncomfortable heels or shoes take flats, if you are wearing accessories, lay them out so that you do not forget them. Also when preparing for your office Christmas party, it is always a fun idea to ask the other guests what they are wearing, this way you can dress up or down depending on the formality of the evening.
Transport;
Preparing transport is very important, more so for the trip back home rather than the trip to the event, the Christmas party is just that, a party, and so the chances are, you are going to have a drink. So it is always a good idea to book transport or arrange for someone to pick you up from the Christmas party. It is a good idea to arrange transport to the party also, aim to book a taxi in advance as taxi services close to Christmas are very busy and can sometimes take a while to come out to you.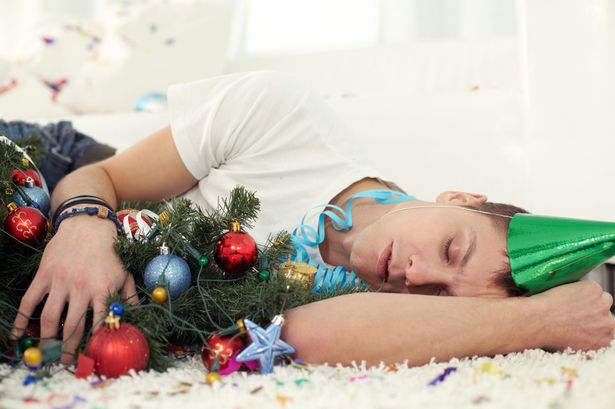 #TeamNoHangover!
For office Christmas parties, spirits are high and everyone is having fun, #TeamNoHangover is so relevant, more so if you work in retail as you may have work in the morning, so sometimes work Christmas parties are booked on the week day and of course, some of the guests will have to work the next day. So, to avoid a terrible hangover, stay hydrated throughout the day before your party, eat loads of carbs and ensure you take some multivitamins before your night out too.
Get excited;
It is time to get excites, you have your checklist complete, you've dressed up and you have your transport sorted, it is time to begin enjoying yourself, get into the Christmas spirit and enjoy the hours before the party begins. Getting excited and in a good mood before the party begins will mean that you are pumped and in the mood to socialize as soon as you arrive to the party, and it is always a great way to impress the guests.
Christmas party preparation can really help you enjoy your office Christmas party. Take these steps to ensure a successful Christmas party, and if you are still looking for a spectacular way to celebrate the year with your co-workers, consider our Office Christmas Parties in Birmingham, Wolverhampton and Leicester.