Save Time & Money for Office Parties
So you've been tasked with organising the Christmas office party. The last thing you want to have on your conscience is spending over the odds – especially when that money isn't exactly yours to spend. To make sure you don't get that dreaded invoice for lots of money, here are some top tips for saving you time and money on the office Christmas party in 2017.
---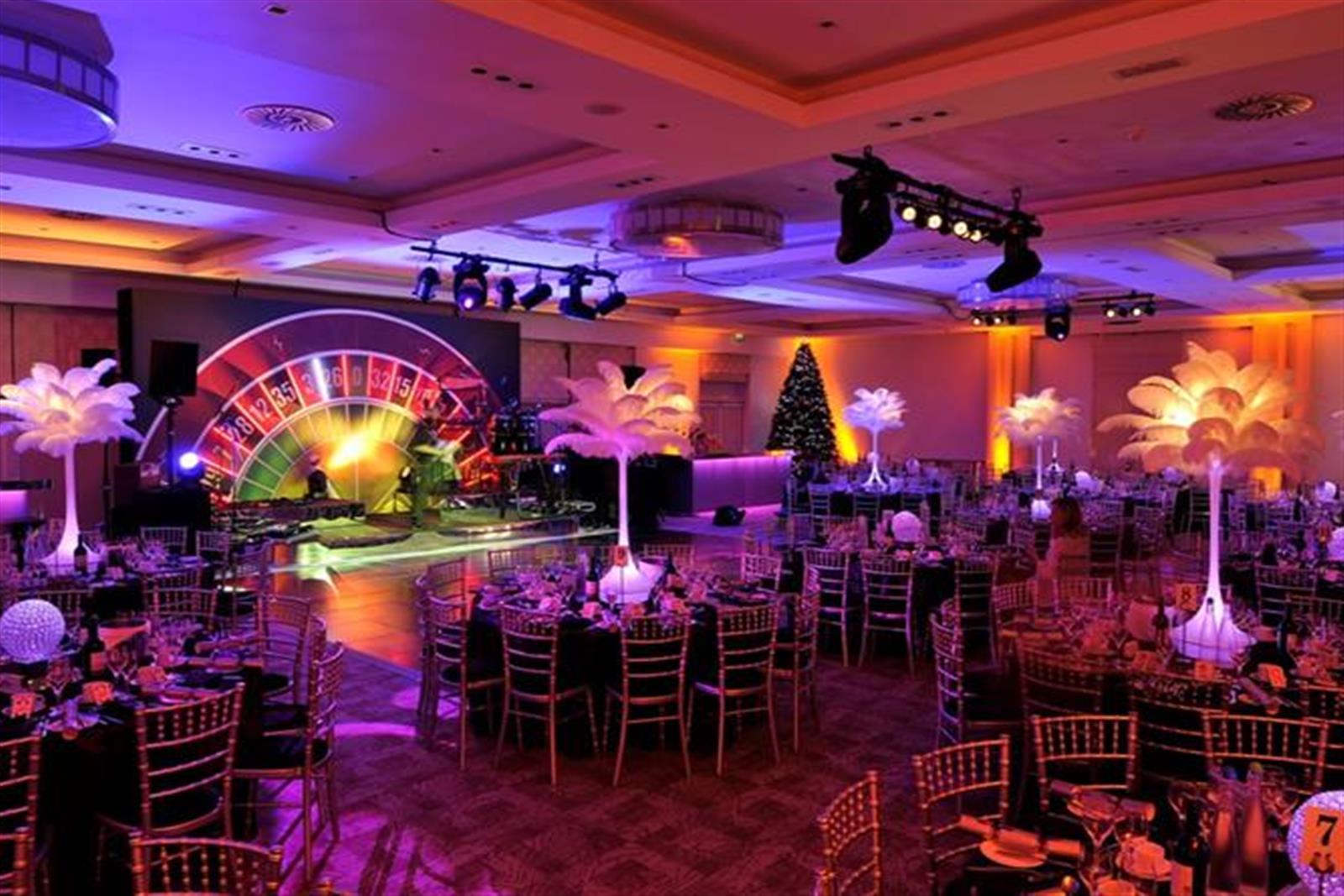 ---
Book a shared Christmas party
If you are looking for a big event for your Christmas party, there is often a pretty hefty price tag attached. However, if you want professionally planned Christmas party without the professional price tag, shared Christmas parties are your best friend. Our shared Christmas parties in Wolverhampton, Birmingham and Leicester are the perfect way to finish of the year in style. With lots of fantastic entertainment, a delicious 3 course meal, non-stop music, including so much more, you are guaranteed an impressive and professionally organised experience – from start to finish.
Source a venue that offers catering & drinks in the package
One of the easiest ways to save money is to buy things in packages. The same goes for when organising the Christmas office party. When looking around for a suitable venue, be sure to look at what additions they can offer; for example, most venues can offer in-house catering for your event. If that is the case with the venue you have selected, you can be saving heaps of cash. It always works out cheaper to utilise the venue's facilities, not to mention the fact that it means you won't have to waste time trying to find a caterer/bar staff for you Christmas party.
Use music apps instead of a DJ – cut out the middle man
Cutting out the middle man is always the best way to save yourselves time and money in any circumstance, so why should organising a Christmas party be any different? Everyone knows that a party is made up by the music and entertainment that is played throughout the night, so it's important to get it right. Your most obvious option is to hire a DJ for the night to deliver some great Christmas party classics, but then you have to find the time to research decent DJs in the area, who are also available for your night. Realistically, this is wasting precious time that can be implemented into other aspects of planning your party. As an alternative, simply using music apps such as Spotify, Deezer and Apple Music (not sponsored) can save you all that trouble. It also means you won't have to pay for a job that needn't exist.
Go out for a meal instead – it'll save a fortune
As the year comes to an end, there is no doubt that everyone wants to leave work and celebrate the festive period. But that doesn't mean you have to spend a fortune on planning a huge event – especially when, if there is enough alcohol, people may not remember it all. An easy way to save time and money when planning your office Christmas party is to simply go out somewhere nice. Many bars and restaurants offer special packages during the Christmas period, so why not take advantage of that? You'll be saving tons of time and money – so there's more to spend on those gifts instead!
---
If you are planning a Christmas party that doesn't break the bank, head over to our website for more details about our shared and exclusive Christmas party in Wolverhampton, Birmingham and Leicester. Simply send us an enquiry and one of the team will be in touch to finalise your Christmas party plans.
t: 0800 210 0642
e: enquire@christmasofficeparty.co.uk