Shared Christmas Parties - Top 5 Pros & Cons
When it comes to planning your Christmas party it is important to make sure every detail is taken care of. One of the first big decisions to make is to choose whether to opt for a shared Christmas party, like the ones we host in Birmingham, Wolverhampton and Leicester, or an exclusive Christmas party. To make that decision a little easier, here are the top 5 pros and cons of shared Christmas parties.
---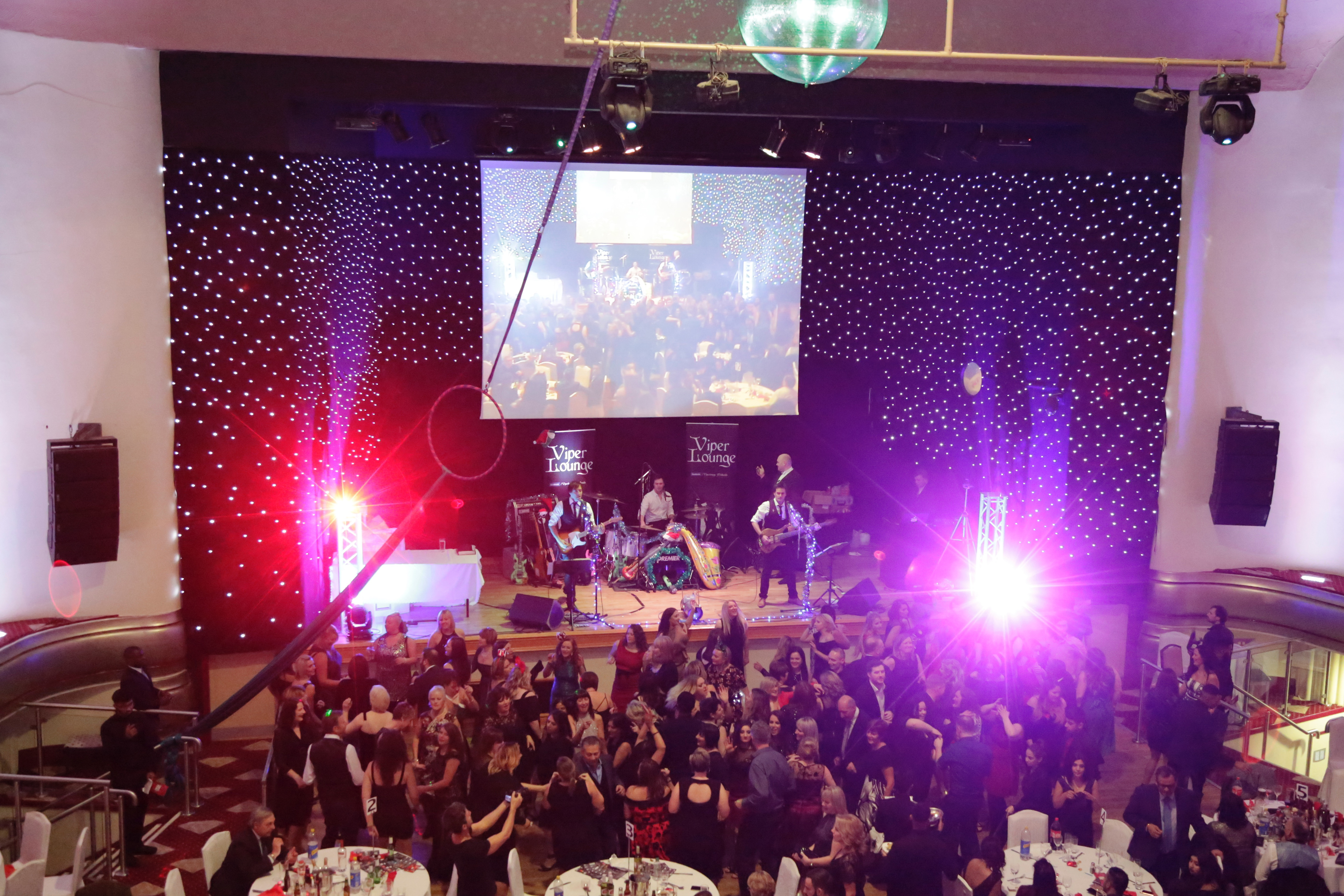 ---
1. Professional Party Organisation
For those of you who are looking for a luxury party without the luxury price tag, look no further than the Moonlight & Mistletoe Christmas parties. Our shared parties are the perfect way to end the year with festive cheer and fun with friends. As the event planning experts, we know what goes into making unforgettable experiences that you'll remember for years to come. Once booked you can sit back and relax, leaving us to plan, prepare and perfect the Christmas party to end all Christmas parties! Opting for a shared Christmas party means you don't have to stress this festive period. Simply book your tickets, then leave it to the experts to transform the usually drag party into a magical Christmas extravaganza!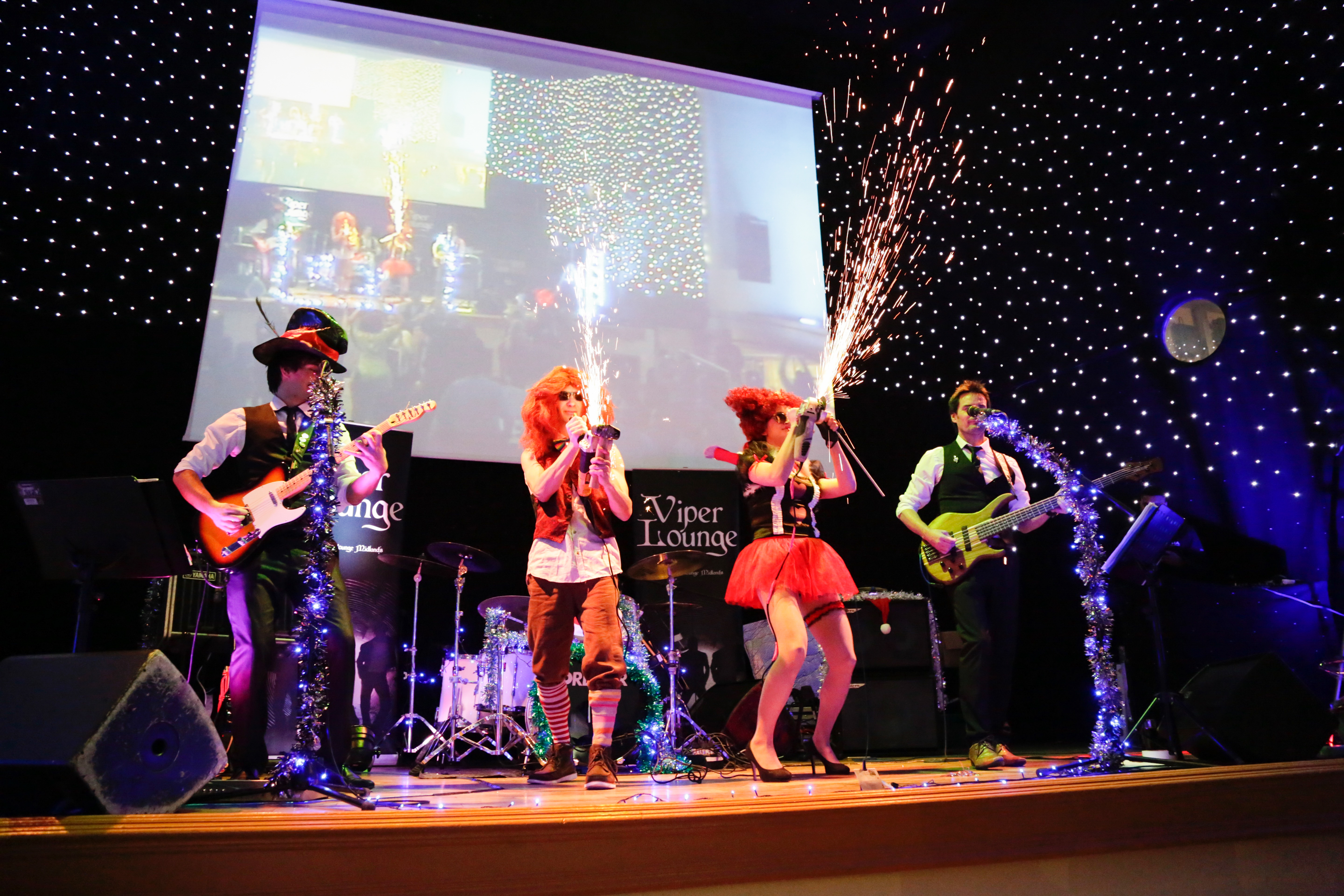 2. Great Value For Money
With shared Christmas parties, you get the best venues, entertainment all night long, decorations to get you into the festive spirit, as well as a delicious 3 course meal; and all without putting yourselves out of pocket! There are likely to be well over 100 guests at your Christmas party (imagine the cost if it was an exclusive event!), so choosing a shared event is a cost effective way to experience extravagance without the daunting price tag. All you'll have to do is pay for your ticket and get ready for a night of heart-stopping entertainment and festive thrills.
3. Amazing Venue & Atmosphere
Even if your group is much smaller in size, shared Christmas parties mean you can still experience an extravagant venue, spectacular entertainment and an amazing atmosphere. With most shared Christmas parties, you don't need to worry about fulfilling the minimum guest requirements that usually come with exclusive bookings. Instead you and your group (no matter how big or small) can enjoy an unforgettable night in one of the UK's top party venues.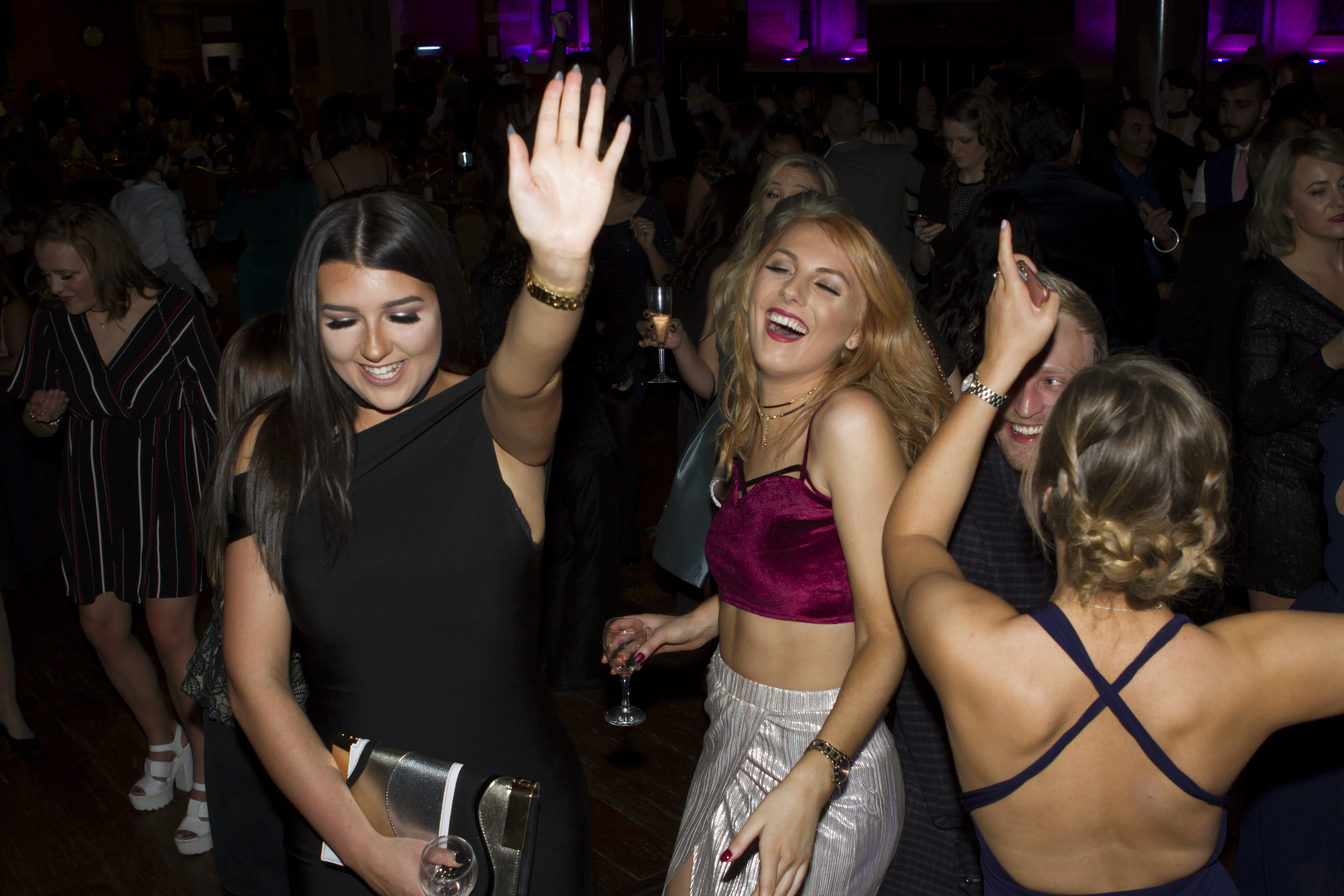 4. Less Time Consuming
A shared Christmas party means that you do not have to spend time searching for venues, caterers, entertainers etc. This is all done for you by the party planners. Shared Christmas parties have everything arranged so all you have to do is invite your guests and decide what you want to eat. The night will be planned out and you will be sent an itinerary of the night's proceedings, prior to the event. There will be no need to spend hours looking for the ideal venue or searching high and low to get the best catering rates. With shared Christmas party packages you can carry on with your own lives, knowing that your event is in the hands of the professionals.
5. Less Personalisation
Shared Christmas parties are your best bet if you are looking for a professionally managed event, but while still being well within your budget. With this comes the forfeit of personalisation. As the events are provided for a number of different companies and groups, shared Christmas parties don't give you the versatility to create your own company style; there aren't any opportunities to create a bespoke reception, personalised décor or logos. But who needs all that when you're there to have a great time and welcome in the New Year! Although you'll have less input, you still have the opportunity to choose from a range of venues, delicious cuisine, as well as an extensive drinks list.
---
Parties in Birmingham, Wolverhampton and Leicester don't get much better than a Moonlight & Mistletoe Christmas party. As award winning party experts, we are here to help you organise the best Christmas party of 2017.
For more information on our Moonlight & Mistletoe Christmas parties, get in touch with one of our inspired team.
T: 0800 210 0642
E: enquire@christmasofficeparty.co.uk