Tips for a Successful Christmas Party
Nobody wants to see their Christmas office party fail and disappear into history, therefore it is important that you follow these simple steps to making your corporate Christmas party the most successful of all. Contrary to popular belief, the Christmas party is the most looked-forward to event in employment history – so you obviously want it to be a night to remember!
---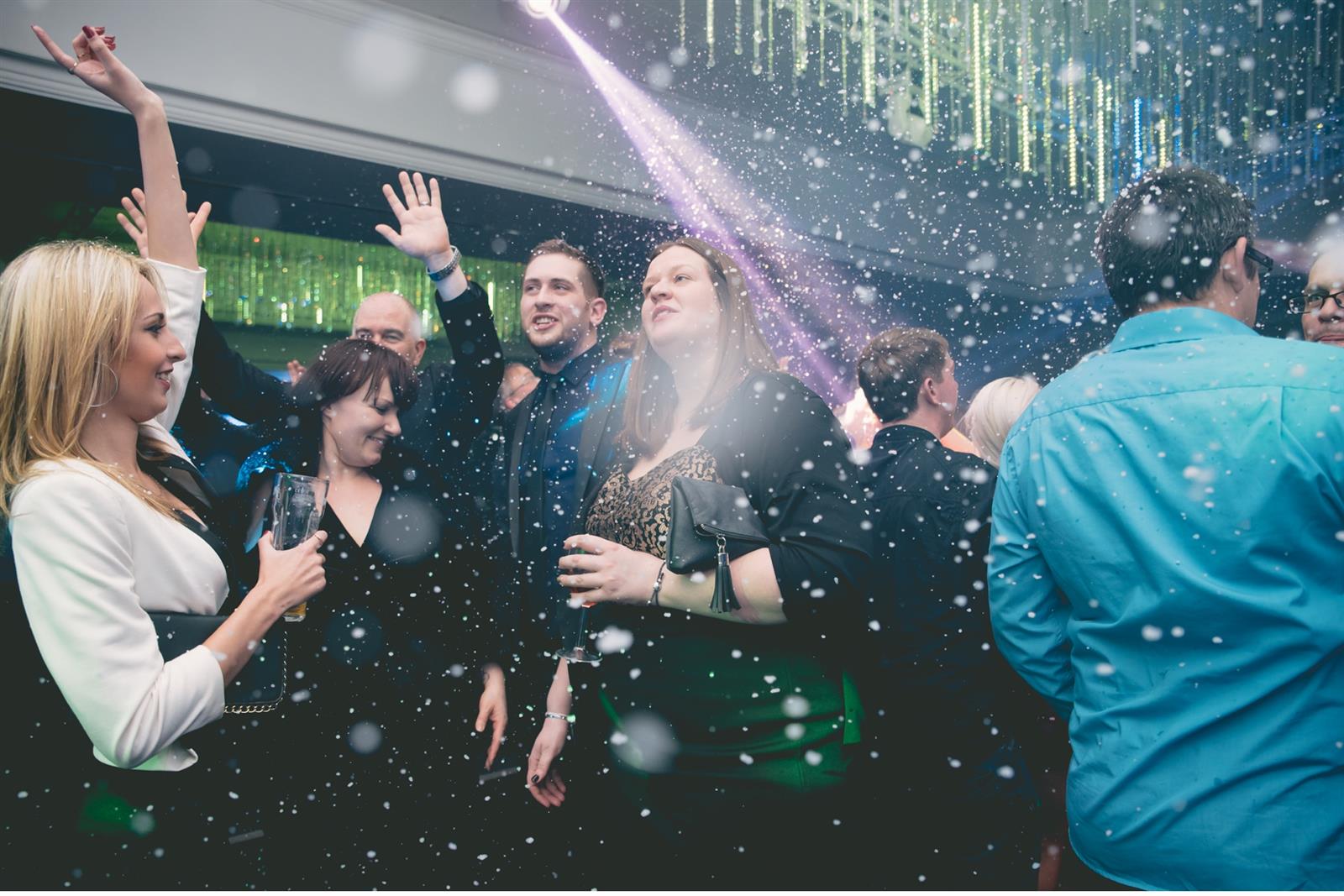 ---
Book Early
Imagine finding your perfect venue and everyone is already excited to attend the corporate Christmas party. Seems great, right? Now imagine having to cancel all your plans after finding out that the venue is fully booked for the entirety of December. Not only will you be disappointed yourself, but all your guests will be too. The best way to avoid any disasters like this, make sure that you book up as early as you can. As well as ensuring you get the best venue, you can be sure that you will get a more successful turnout (it's not really a competition, although everyone wants to have the ultimate corporate Christmas party).
Uniqueness is Essential
Although the easiest option is probably to go for a repeat of previous years, there is no guarantee that people will want to spend hours doing exactly what they did at last year's Christmas party. Therefore you should try to be unique and different – if not just to see what your guests prefer. Uniqueness can be shown through the venue you select, the entertainment available, and even the food served; the possibilities are endless.
Memorable venue
The venue is arguably the most important thing to consider when planning your corporate Christmas party – after all, it sets the tone for the rest of the evening. As such, it is essential that you select a venue that offers the best features and can facilitate the type of Christmas party you wish to hold. With our shared Christmas parties, you can hold your parties in venues in Wolverhampton (Diamond Banqueting Suite), Birmingham (The Regency Banqueting Suite) and Leicester (The Empire Hall). Each of these venues can hold up to 600 delegates, not to mention the fantastic entertainment! Our shared Christmas parties can be certain to make your corporate party as memorable and successful as possibly, simply make an enquiry and we'll do all the rest for you!
Event manager
In order to make sure that your corporate Christmas party goes as smoothly as possible, having an event manager is very important. As well as making sure your guests are happy throughout the evening, your event manager will be there to deal with any problems – should they arise.
Don't skimp on food and drink
The key to anyone's heart is food, so you want to impress your guests with some great quality food that will keep them going throughout the night. As the biggest mood pleaser, having a good selection of food and drinks is the best way to impress and make your corporate Christmas party the best of its kind. If you have a tight budget, your best option is to use in-house caterers. Not only is the food affordable, it is of the greatest quality – so don't skimp on the food and drink.
---
If you are looking to hold a great corporate Christmas party, why not opt for one of our stress-free shared Christmas parties, like the ones we offer in Wolverhampton, Birmingham and Leicester? Don't delay to book today via our website, or by giving us a quick call on 0800 210 0642. But be hasty, places are selling fast!