Top 5 christmas markets in europe
If you are looking for a amazing Christmas Office Party make sure you head over to our main page and book now!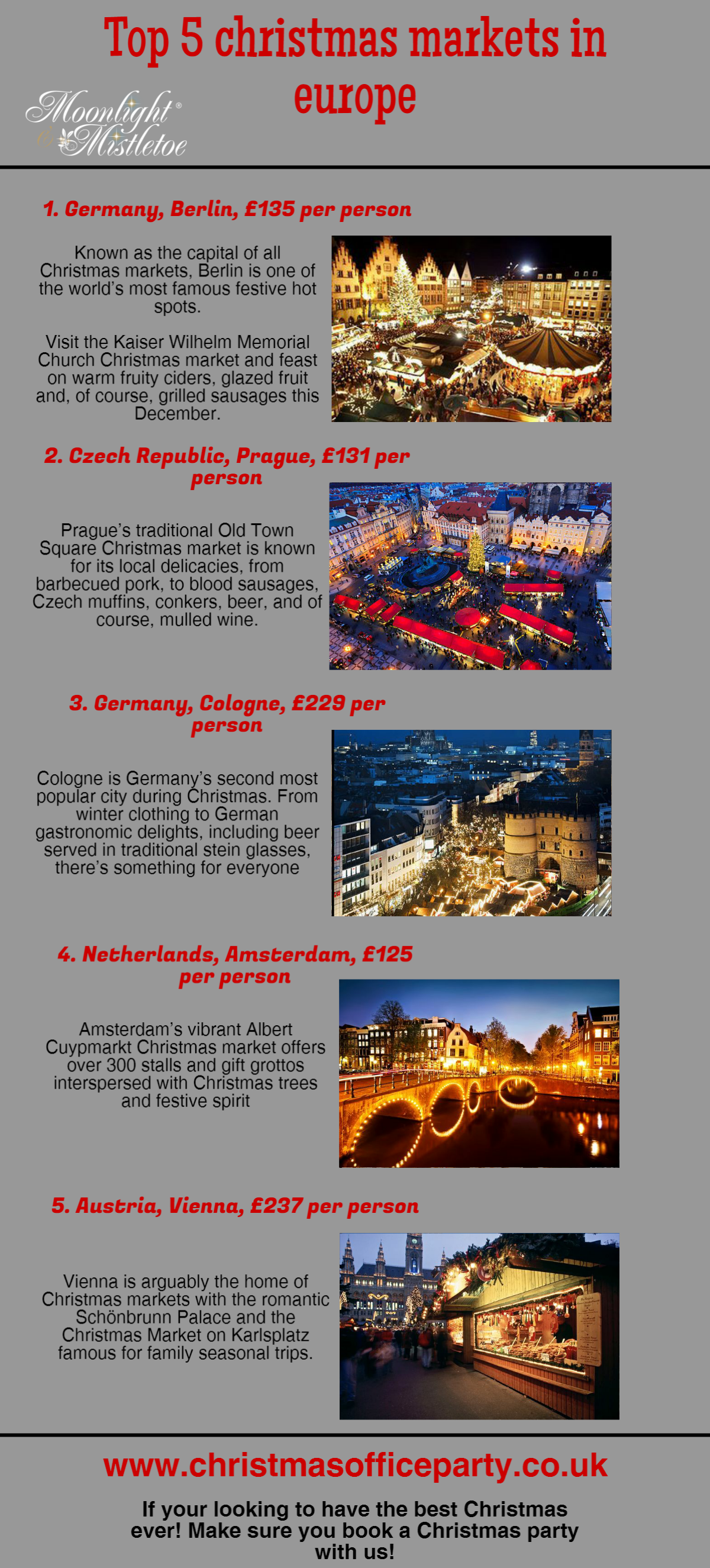 1. Germany, Berlin, £135 per person
Known as the capital of all Christmas markets, Berlin is one of the world's most famous festive hot spots.
Visit the Kaiser Wilhelm Memorial Church Christmas market and feast on warm fruity ciders, glazed fruit and, of course, grilled sausages this December.
2. Czech Republic, Prague, £131 per person
Prague's traditional Old Town Square Christmas market is known for its local delicacies, from barbecued pork, to blood sausages, Czech muffins, conkers, beer, and of course, mulled wine.
3. Germany, Cologne, £229 per person
Cologne is Germany's second most popular city during Christmas. From winter clothing to German gastronomic delights, including beer served in traditional stein glasses, there's something for everyone
4. Netherlands, Amsterdam, £125 per person
Amsterdam's vibrant Albert Cuypmarkt Christmas market offers over 300 stalls and gift grottos interspersed with Christmas trees and festive spirit
5. Austria, Vienna, £237 per person
Vienna is arguably the home of Christmas markets with the romantic Schönbrunn Palace and the Christmas Market on Karlsplatz famous for family seasonal trips.