Top 5 Christmas movies for 2016
If your looking for an amazing Christmas party make sure you head over to our website!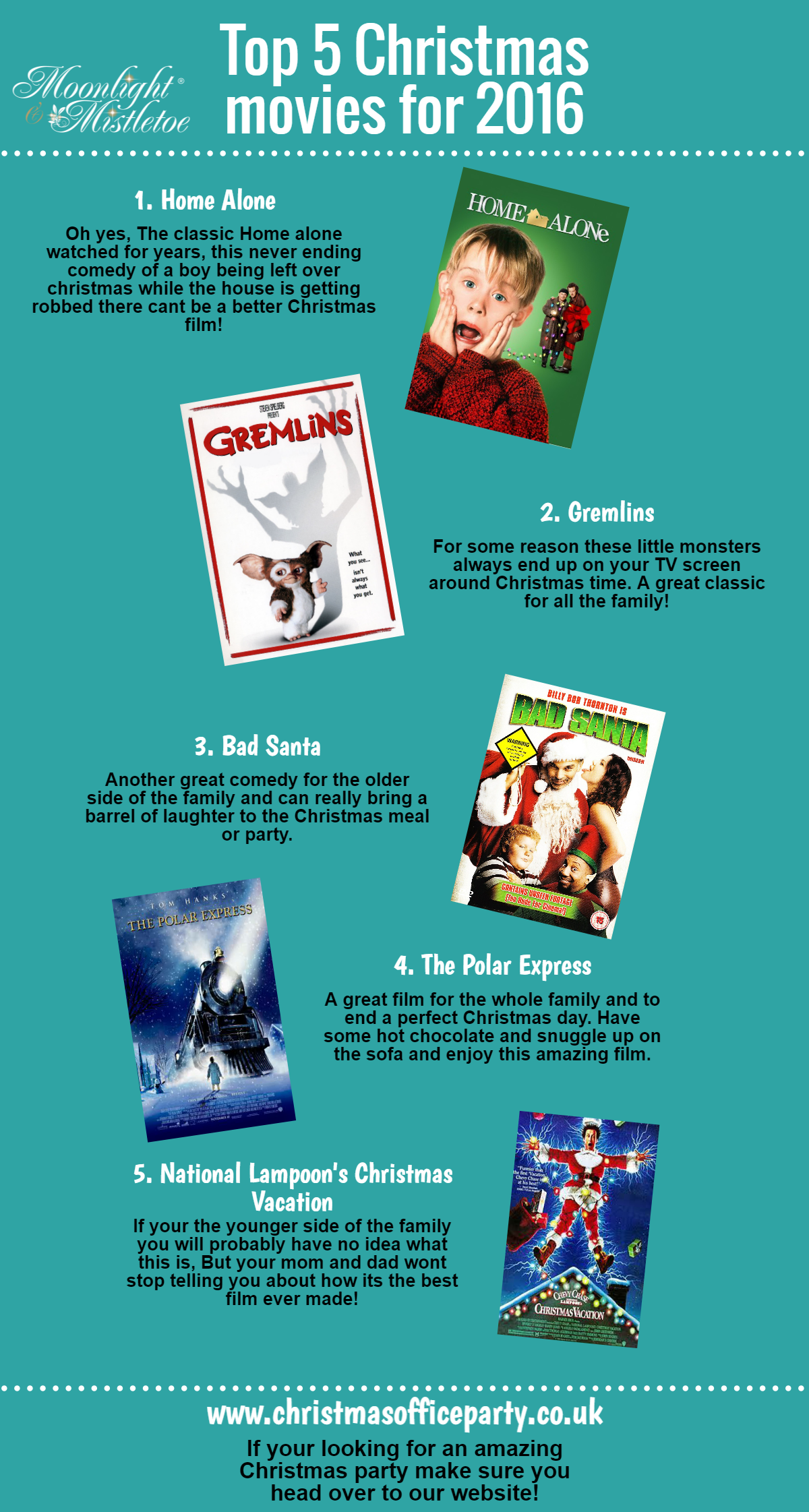 Home alone
Oh yes, The classic Home alone watched for years, this never ending comedy of a boy being left over christmas while the house is getting robbed there cant be a better Christmas film!
Gremlins
For some reason these little monsters always end up on your TV screen around Christmas time. A great classic for all the family!
Bad Santa
Another great comedy for the older side of the family and can really bring a barrel of laughter to the Christmas meal or party.
The Polar Express
A great film for the whole family and to end a perfect Christmas day. Have some hot chocolate and snuggle up on the sofa and enjoy this amazing film.
National Lampoon's Christmas Vacation
If your the younger side of the family you will probably have no idea what this is, But your mom and dad wont stop telling you about how its the best film ever made!