Venues for Christmas Parties in Birmingham
It is coming to that exciting time of the year where everyone is soon to be rushing around and hunting for those perfect Christmas presents. But it is also the time where employers around the UK are searching for the perfect venue for their office Christmas party. If you, are looking for a stress-free Christmas party, you may be interested in a shared party like the ones we put on in Wolverhampton, Birmingham and Leicester, or otherwise you can do all the planning yourself.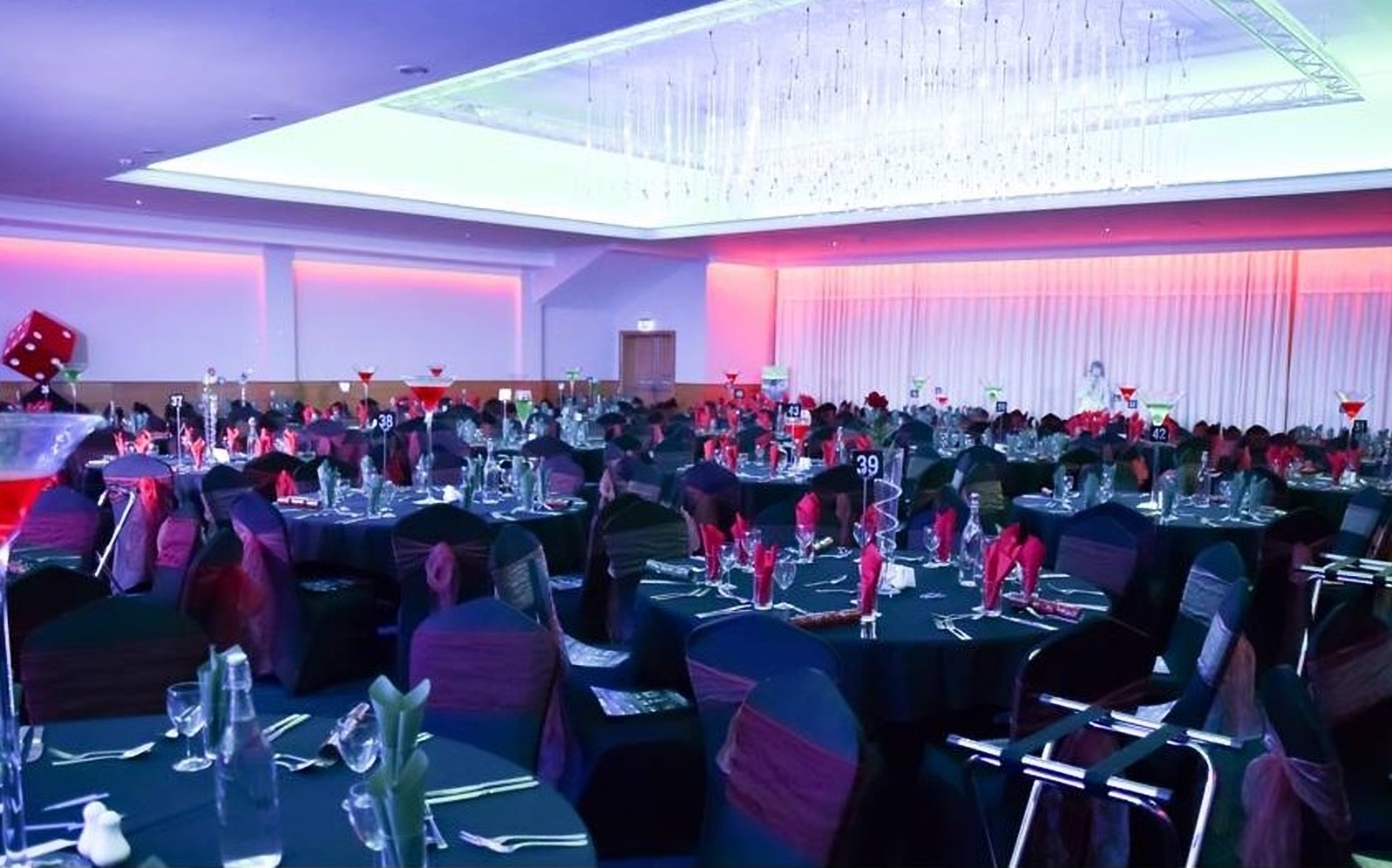 ---
CUSTARD FACTORY
For those of you wishing to party in style at your Christmas office party, the Custard Factory is the ultimate venue in Birmingham. Keep your guests' spirits high with its on site, fully licensed bar (be sure to remind your guests to drink in moderation!) The Christmas party itself would be located in the heart of the Custard Factory, in the beautiful, unique Old Library. Popular for its Victorian history and its stunning character, the Old Library has successfully been able to provide a fantastic festive atmosphere, and is certain to impress your guests.
REGENCY BANQUETING SUITE
Perhaps one of the most popular venues for office Christmas parties in Birmingham is the Regency Banqueting Suite. A new and exclusive luxury venue with a fully licensed bar, it caters for up to 1000 guests. Based near to the very heart of the city centre, this venue has state of the art lighting and sound installed, meaning that you do not have to worry about technicalities. This spacious building also has a 4 star hotel on site, so your guests can get the best hotel room rates on the night of your Christmas party. Accessibility is not an issue with this fantastic venue, as it also boasts a free car park for your guests who are travelling.
GREAT BARR HOTEL
Birmingham is renowned for its extraordinary hotels, particularly the Great Barr Hotel. Not only is it convenient for guests, but it has a variety of facilities that are readily available to you. With plenty of space for your whole company, you can throw an office Christmas party to remember; it is a great way to show your appreciation for your employees and to thank them for all of their hard work during the year. With free parking facilities, your guests have one less thing to worry about. As the ideal venue for your Christmas office party, the hotel has great in-house catering to help minimise your expenses.
BIRMINGHAM BOTANICAL GARDENS
Not only are the gardens beautiful to wander through, the gardens also house the newly refurbished suites that create the perfect setting for a Christmas party wonderland. Elegantly decorated, the suites provide a magical atmosphere, truly elevating the Christmas spirit. It is quite hard to believe that this luxurious venue is just a few minutes drive from the very centre of Birmingham. Parties held at the Botanical Gardens promise to be a truly unique experience, with it being set in one of the distinct event spaces (all of which can be accessed through one of the charming glasshouses.
IET BIRMINGHAM: AUSTIN COURT
How about celebrating Christmas this year in style at the grand Austin Court? Being just a 15 minute walk from Birmingham New Street station, it is right at the centre of Birmingham so there will be no issue of not being able to get there. You and your guests can enjoy fine dining in the Lodge rooms, where you will get the choice of a three-course meal or a fork buffet (so you can eat 'til your heart's content!) Follow this with music and dancing in the stunning Waterside room which overlooks Birmingham's famous canal network. Fully decorated with a tree, twinkly lights and table centre pieces, your guests can be sure to have festive fun all night.
---
As winners of the UK's Best Christmas Party package, our variety of entertainment is guaranteed to delivery an unforgettable atmosphere. So if you are interested in booking your corporate Christmas party with us, be sure to head over to our website or call us on 0800 210 0642 to make an enquiry.